Black Temple: dynamic, intensely angry and fookin' great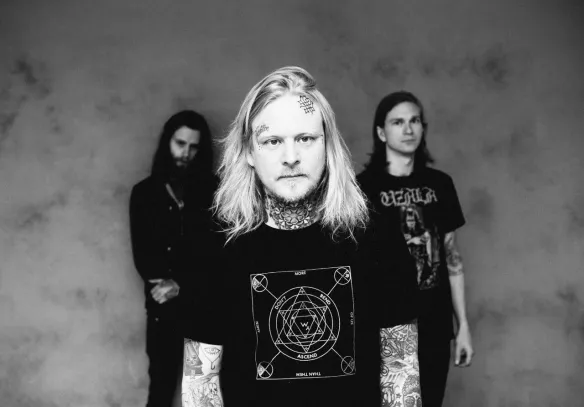 Black Temple hasn't even released its debut album yet but there's already plenty of buzz about this trio. The fact that it was Anders Fridén of In Flames fame who signed the band to his Razzia Notes label doesn't hurt the publicity machine around these Swedish rockers.
Black Temple, who will release its debut album "It All Ends" (produced by Magnus Lindberg of Cult of Luna) on 28th August via Century Media Records and Razzia Notes, has now released a lyric video for the track "Oncoming Fire". It is a dynamic, intensely angry and fookin' great track! Some of it reminds me of good old Rage Against the Machine but with a modern twist. The tempo, the melodies and the mood keep changing throughout the track. It is a great song packed full of energy. There are so many great little details on this track that keep me listening to it, over and over again. This initial track is very promising and sets the bar very high for the coming album. For those of you who think that there is no new good music out there: You're wrong.
Black Temple will be supporting In Flames on tour in Europe in October and November. Before that they are doing some Scandinavian gigs during August with The Sword.
Watch the video to "Oncoming Fire" here.