Album review: Civil War "The Last Full Measure"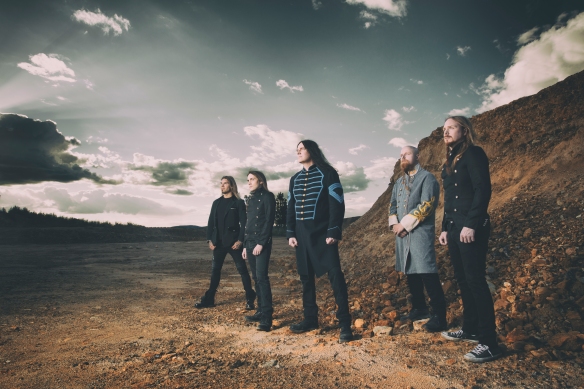 Civil War is back from the battlefield with its third full-length studio album.
If you have a band where four of the founding members have previously played with Sabaton and if you adopt the same focus on battles and wars in your lyrics, it is hard to avoid comparing the two bands. They both play a similar kind of power metal music, but, thankfully, Civil War is so much better than Sabaton, a band I have never understood. The main difference, apart from that Civil War writes better songs, is that in Nils Patrik Johansson (Astral Doors), Civil War has a vocalist that is miles better than Sabaton's Joakim Brodén.
Much of this album is great. "A Tale That Should Never be Told" is a great tune. "Gangs of New York" and "People of the Abyss" are also very good and so is the title track "The Last Full Measure". "Deliverance" is outstanding.
Then there is "Tombstone". I am not sure what this is or what the band was thinking. It kicks off in an incredibly strange fashion, like a cabaret-style performance, and then it goes back and forth between that and a more normal metal song at break-neck speed. Very bizarre.
During its best bits, Civil War sounds like a new Saxon – musically (as can be heard on "Strike Hard Strike Sure"), but also because Johansson's voice often sounds quite similar to Biff Byford's voice crossed with a bit of Ronnie James Dio as well.
Civil War's "The Last Full Measure" will be released on 4th November on Napalm Records.