Album review: Lords of Black "Icons of the New Days"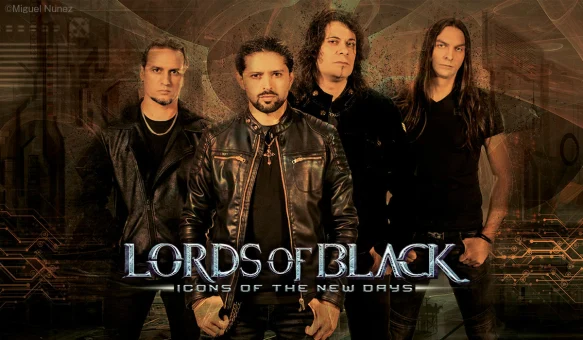 Lords of Black, the Spanish metal band fronted by Rainbow's Chilean vocalist Ronnie Romero, is back with its third studio album.
Vocalist Ronnie Romero is a busy artist. Not only is he fronting Ritchie Blackmore's Rainbow and providing vocals for multiple projects (such as Nozomu Wakai's Destinia), he also has a day job as frontman for Spanish metal band Lords of Black. While I enjoy pretty much everything Romero does, I hope that he will remain focused on Lords of Black. He co-founded the band with guitarist Tony Hernando and drummer Andy C (with bassist Dani Criado as a later addition). Here he gets to sing his own material and has also started a tradition of performing fantastic covers.
Lords of Black's new studio album is as good as hoped. Since the band formed in 2014, they have produced three studio albums and toured the world, including two Japan visits. The music is top notch European melodic metal/power metal. Tony Hernando is quite a guitarist and when combined with Romero's voice, it becomes fantastic.
"World Gone Mad" is a fabulous opener of the album. It has energy, a great melody and THAT voice. "The Way I'll Remember" is a great track that immediately stands out. "Wait No Prayers for the Dying" is a splendid song which reminds me somewhat of Megadeth. While Lords of Black has established their signature sound, they are very capable of pushing the limits and play whatever music they feel like. The title track "Icons of the New Days" is also a favourite which will no doubt become a live favourite.
There is plenty of bonus material on the Japanese edition of the album. First of all, we get a great acoustic version of the track "Forevermore", but we also get some very well-chosen cover songs. Lords of Black takes on tracks by Queen, Journey, Anthrax and Bruce Dickinson on a special bonus disc which also includes two previously unreleased original songs: "The Maker and the Storm" and "When Nothing was Wrong". On the Queen track "Innuendo", Romero shows us that he can not only fill the shoes of the legendary Rainbow vocalists that preceded him in the band, he can also take on Freddie Mercury and get away with it. He is not copying Mercury, but he adds is own personality to his take on the classic Queen song. The cover of Bruce Dickinson's "Tears of the Dragon" is perhaps the best song on this release. A beautiful power ballad-type of song delivered flawlessly. The Anthrax track "Only" is phenomenal and proves once again that Lords of Black can play all kinds of music.
Overall "Icons of the New Days" is a fab album. I wouldn't expect anything less from Lords of Black.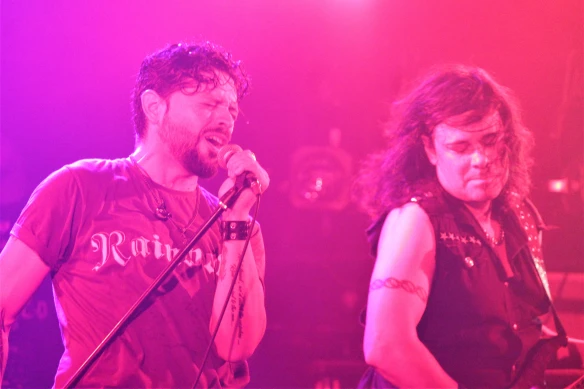 Lords of Black's album "Icons of the New Days" will be released on 9th May in Japan via Ward Records and on 11th May internationally via Frontiers Music.
www.facebook.com/lords-of-black