Album review: Magnum "The Monster Roars"
British rock band Magnum celebrates five decades of music with an excellent new studio album.
Classic English rock band Magnum has still got it. The band was founded in 1972 in Birmingham and 50 years later the band is still at the top of its game. The dynamic partnership of vocalist Bob Catley and guitarist and songwriter Tony Clarkin have been the heart of this band since the very beginning. In the current line-up of Magnum, Bob and Tony are joined by Rick Benton on keyboards, Lee Morris (ex-Paradise Lost) on drums and Dennis Ward (ex-Pink Cream 69, Unisonic, Gus G) on bass. I have always loved this British classic rock band. There is a quality to their melodies that stands high above what most other bands can create. Tony Clarkin is the band's main songwriter and he has a gift that becomes magic when combined with Bob Catley's voice.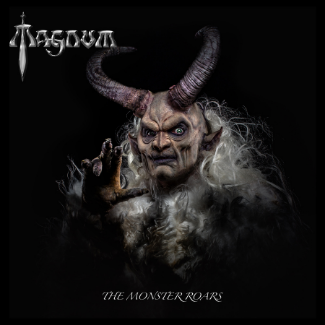 Magnum is a great band that always delivers; in the studio, up on stage and backstage (more than three decades ago, during Magnum's fantastic 1990 and 1991 European tours, I had the pleasure of interviewing the band a couple of times backstage). They are a bunch of British (and now one American) gentlemen of rock. Call it classic rock, melodic hard rock or whatever you prefer. Magnum has always been about creating and performing great rock music. The melodies are to die for! The new album "The Monster Roars", the band's 22nd studio album, sounds like a greatest hits compilation, the songs are that strong. My favourites among the album's twelve tracks include the splendid title track "The Monster Roars", the excellent "Remember" (the piano!) and "That Freedom Word" which is classic Magnum-style hard rock. Another standout track is the good-fun tune "No Steppin' Stones" which comes with a terrific brass section. Magnum's splendid music is immediately recognisable while, at the same time, their albums are often quite diverse. The new album follows that tradition.
Magnum's new album "The Monster Roars" will be released on 14th January via Steamhammer/SPV.
The Official Magnum Facebook | Facebook