Album review: Eternal Delyria "Letting Go of Humanity"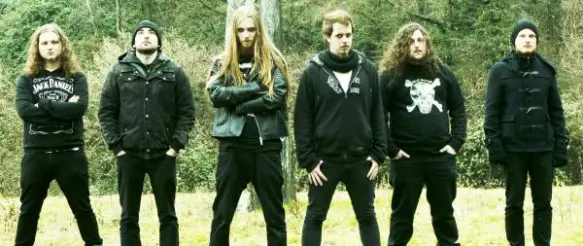 "Letting Go of Humanity" is a promising debut album from Swiss melodic death metal band Eternal Delyria.
Eternal Delyria formed in Switzerland in 2011. They released a promo EP in 2014 and now their debut full-length album has arrived. "Letting Go of Humanity" is a good debut album from a rather promising young band that now gets introduced to the wider world of metal fans.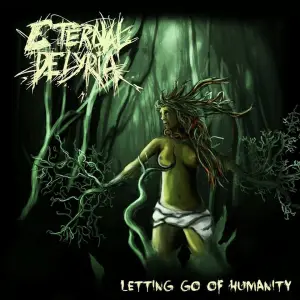 Eternal Delyria has some great songs and some fine musicians. Some of the arrangements are quite different from what you'd expect to hear on a death metal album. It is great to see a new band doing their own thing rather than just trying to fit in with what's expected of them. "A Heavy Heart at Sundown" and "Faith Misplaced" are two of the best tracks on this album. It is still early days for this band but this album will take them to the next level on the career ladder.
There are some fine instrumental parts on the album, especially the great and atmospheric instrumental track "Interludium". There are some interesting symphonic metal vibes here and there as well as other influences with great use of keyboards and acoustic guitars, for example. There are some faint echoes of Nordic pagan metal as well which, make no mistake about it, is not a bad thing.
Overall this is a good debut album by a promising metal band. They recently played the Metal Frenzy festival in Germany together with Napalm Death, Overkill, Sodom, Primal Fear, Evil Invaders, Dark Tranquillity and many others. No doubt they will continue to win new fans with this album and through their gigs. Keep an eye on them as they have the potential to take this much further.
"Letting Go of Humanity" is out now.