Album review: WarFather "The Grey Eminence" – Morbid Angel's Steve Tucker is back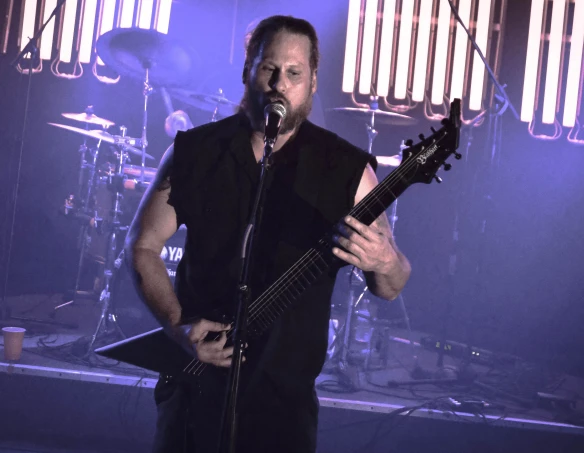 WarFather, featuring Steve Tucker of Morbid Angel, is back with its second album. Brilliant extreme metal, old-school death metal of the best kind.
With Steve Tucker of Morbid Angel fame as its frontman, WarFather's new album will no doubt get attention from fans, industry people and journos alike.
Do they stand up to the hype? Yes, they absolutely do. This is quality extreme metal. It is inaccessible, not for the untrained listener, not for any beginner. For those of us who like extreme metal, this is great, head-clearing stuff. It is brutal, music that lives deep down in the sewers. This is pissed-off music. The sun doesn't shine where they make this music.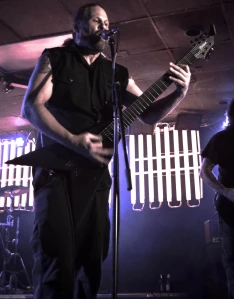 Produced by Tucker's former Morbid Angel band mate Erik Rutan (Belphegor, Hate Eternal, Cannibal Corpse, Krisiun and much more), "The Grey Eminence" is a great album. A bit like a less melodic Belphegor. Rutan's excellent production is a big improvement on the debut album's rather disappointing production quality. This is the first time the two former Morbid Angel men have worked together since 2000's "Gateway to Annihilation". In addition to Tucker, the WarFather trio also features guitarist Jake Koch and drummer Bryan Bever.
This is WarFather's second album, following on from 2014's "Orchestrating The Apocalypse", and it is a solid album, up there with the best in the genre.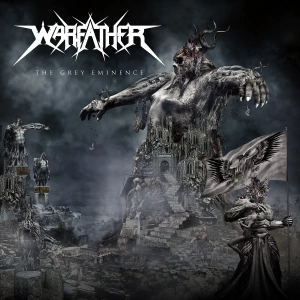 "For Glory of Infamy" is a world-class extreme metal track. "Carnage of the Pious" is brilliant with its starting and stopping, turning and churning. "Headless Men Can No Longer Speak", "The Dawning Inquisition" and "Fair and Final Warning" are also up there, as is most of the tracks on this album of unyielding extreme music at its best.
WarFather's "The Grey Eminence" album will be released on 16th September on Greyhaze Records.
WarFather – band members
Steven Tucker – guitar, vocals
Jake Koch – guitar
Bryan Bever – drums
www.facebook.com/warfather-240931366011521/