Album review: Thundermother "Black and Gold"
Swedish rockers release their best album yet. It is filled with smokin' hot bluesy hard rock of the best kind.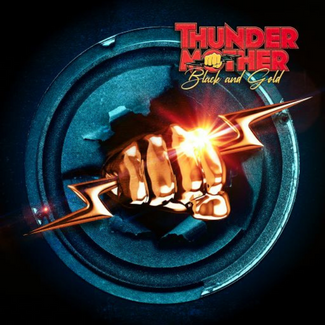 Swedish rock band Thundermother is back with a fab new album, "Black and Gold". Catchy and bluesy hard rock is the best way to describe the Swedish quartet's music. I love this band. They clearly love what they do. They are here to entertain us. And entertain us they do. Fuck yeah! This is beer party music. The "Black and Gold" album is full of timeless hard rock that never goes out of style. The band has a rock-solid rhythm machine in drummer Emlee Johansson and bassist Mona Lindgren. On top of that, we have powerhouse singer Guernica Mancini and the band leader Filippa Nässil on guitar. For a band with only one guitarist, we do get a lot of guitar for our money. Perhaps Danish producer Søren Andersen, who is famously guitar-happy, is behind the guitar dominance? The combination of the four musicians in the band is lethal, explosive and bloody good. The chemistry is electric. The material on the new album is mainly high-energy hard rock. But we also get a couple of slower ballads in the form of "Hot Mess" and "Borrowed Time". And, yes, Thundermother, can also pull that off. Many bands have great musicians and songs, but they too often fail to match that with a top singer. Guernica Mancini has a voice to die for – powerful, sexy, bluesy, smokey and exquisite. Long may she sing because she makes the world's soundscape better. My favourite tracks on the album are faster and rockier songs such as "The Light in the Sky", "Looks No Hooks", "Wasted", "Loud and Free" and "I Don't Know You". The title track is a terrific new Thundermother anthem. For those of us who love bluesy hard rock bursting with energy and attitude, this album is a wonderful gift to our ears. Smokin' ear candy wrapped in leather, attitude and rock'n'roll.
Thundermother's new album "Black and Gold" will be released on 19th August via AFM Records.