Album review: Dee Snider "For the Love of Metal"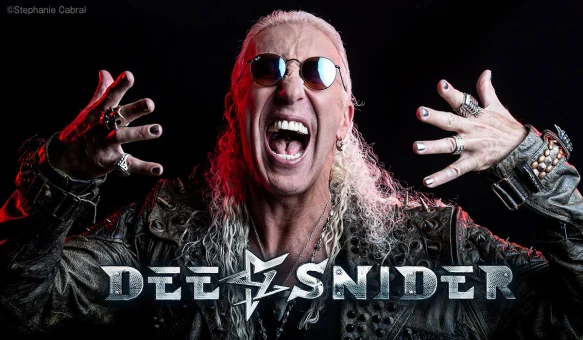 Twisted Sister frontman Dee Snider is back in action with a great new solo album filled with hard rock songs dominated by his powerful voice.
Dee Snider has always had a powerful voice and been a great frontman. But during the height of his former band Twisted Sister's mainstream success in the 1980s, his outrageous make-up and attention-grabbing stage clothes oftentimes got in the way of the music. That is not the case with the solo artist Dee Snider.
Following the death of Twisted Sister's drummer AJ Pero in 2015, the band did a final tour, aptly named "Forty and Fuck It", before they called it quits in 2016, 40 years after Dee joined the band. Now Dee Snider is focused on a solo career. Having previously released three solo albums, most recently "We Are the Ones" in 2016, he's now back with a new album filled with hard-hitting hard rock songs with his voice at the centre of it all. That powerful voice combined with strong material and a terrific production make this a terrific album. I really didn't know what to expect from a Dee Snider solo album in 2018. Is he still up to the task at age 63? Does he still have the energy and the hunger? Oh, yes! Old uncle Dee proves with this new album that he is one of hard rock's great singers and frontmen and that he is still relevant.
On "For the Love of Metal", we get a whole bunch of strong hard rock songs. Some of my immediate favourites are "I Am the Hurricane", "Tomorrow's No Concern", "American Made", "Roll Over You" and the fierce title track "For the Love of Metal". While this is undoubtedly Dee's record, he has some great guest appearances, most notably Arch Enemy's Alissa White-Gluz on the splendid duet "Dead Hearts (Love Thy Enemy)". A great metal version of Dee's previously released song "So What" comes as a bonus track on the Japanese edition of the album.
This material will no doubt work a treat live. Performing the album more or less in its entirety and complementing these songs with some of Twisted Sister's best songs should make a great live set.
Dee Snider's solo album "For the Love of Metal" will be released on 27th July via Napalm Records internationally and Ward Records in Japan.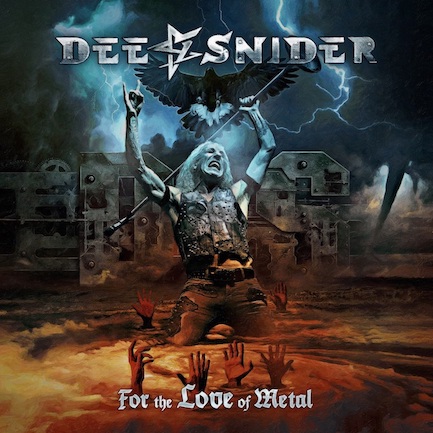 www.facebook.com/facedeesnider