Album review: "Demons" "Rock & Roll with the Punches"
Swedish band "Demons" celebrates a quarter of a century of punky rock'n'roll.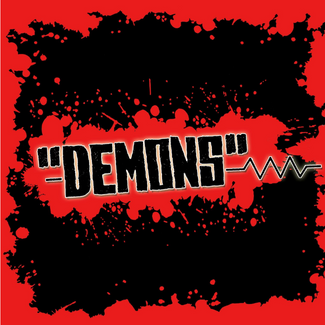 "Rock & Roll with the Punches" was mainly recorded in 2020 to mark the 25th anniversary of the foundation of the Swedish band "Demons". The album consists of new versions of some of the band's best songs from its back catalogue, including "Riot Salvation", "Blackballed", "Six Pack of Champagne" and "Degeneration Hotel". They have also squeezed in a terrific brand-new song called "(I Don't Want) No Part It". Musically, "Demons" lives somewhere between the love juices of MC5, The Stooges, The New York Dolls, The Cramps and The Gun Club and the more jolly Swedish tradition of shout-along punk. It's bloody catchy but with the energy and attitude of hardcore punk. The music also has garage rock vibes not too far from fellow Swedish bands such as The Nomads, The Leather Nun and Cortex. "Electrocute" is, without a doubt, my favourite track on this excellent album. It sounds like the badly behaved bastard stepchild of The Hives and The Hellacopters (who recorded a cover of this very song for the 2008 album "Head Off"). "Tragedy" is another favourite, here performed as a duet with Vanja Lo Renberg from The Vanjas and featuring a fabulous saxophone played by Gustav Bendt from Kriget. Call it whatever you want – Elvis Presley meets Napalm Death? – but this band plays excellent high-energy rock'n'roll with attitude. The band has been around since 1995 and original members Mathias Carlsson (guitar and lead vocals) and Micke Jacobsson (drums) are still there. They are joined in the current line-up by Stockholm-based Japanese bassist Tomoko Sukenobu (also in Atomic Swing and formerly in Macaroni). "Rock & Roll with the Punches" is an excellent celebration of a great Swedish rock band.
The new "Demons" album "Rock & Roll with the Punches" is out now via Savage Magic Records and Alaska Productions.