EP review: Detraktor "Size Matters"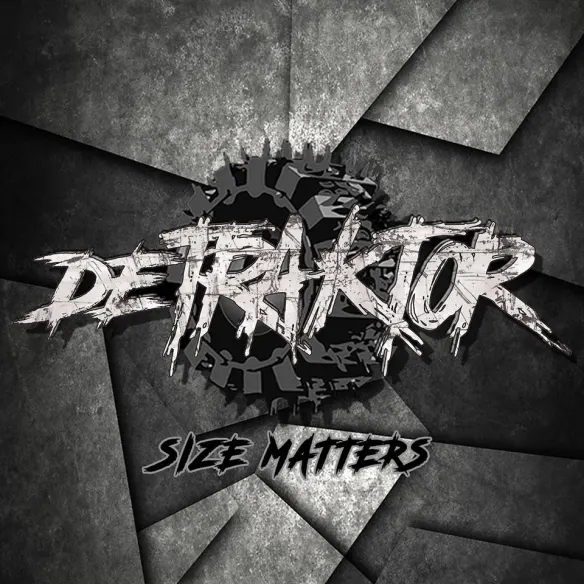 Fabulously hard-hitting and groovy German crossover thrash metal by Detraktor.
German thrash metal has leading names such as Destruction, Kreator, Sodom and Tankard. But there is also a great underground movement in Germany which keeps delivering great new talent. Detraktor, formed in Hamburg in 2015, is a band that is off to a great start. They've already played at the massive Wacken metal festival and been named "Newcomers of the Year" by Metal Hammer in Germany. The band – Boris "Sunday" Pavlov and Rafael "Chewie" Dobbs on guitars and Henrique "Coruja" Queiroz on drums and vocals – released a four-track demo in 2016 which put them on the map. Crucially, they now enjoy the support of Gamma Ray's bassist Dirk Schlächter, who has produced the band's new EP and also plays bass on it. He's quite an addition. Just listen to the bass intro to the track "B.S.P.I"!
This new EP was recorded in the band's hometown Hamburg and is a great introduction to a German band playing angry crossover thrash metal. We get treated to four splendid songs: "Goddammit", "B.S.P.I", "Red Ride" and "Derednekk". I love EPs. Kick-ass four-track releases are so much more enjoyable than releases by bands that sometimes put in fillers in order to make a questionable full-length album. Detraktor lives somewhere in the suburbs between Thrash City and Hardcore Village. Kind of like an underground German version of Suicidal Tendencies. There's a foundation in aggressive and hard-hitting old-school thrash metal but without sounding dated. I love the energy and the uncompromising riffing. There's groove in this music and there's great jamming going on which makes this more crossover-like than your standard thrash metal bands. The jam-filled "Red Ride" is my favourite on the EP. What's there not to love about an independently released four-track EP filled with crushingly great, raw and groovy thrash music? I bloody love it. This is my new favourite band.
Detraktor's "Size Matters" is out now. You should buy it.