Gig review: Shinjuku heavy metal invasion by Lechery, Solitude and Hell Freezes Over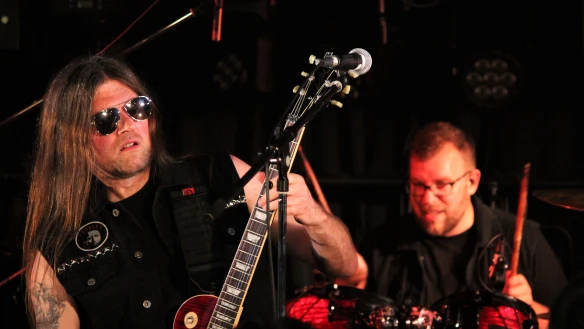 When Swedish heavy metal band Lechery made its Japanese live debut in Tokyo, they were joined by Japanese acts Solitude and Hell Freezes Over for a fantastic evening dedicated to quality metal.
Lechery, Solitude and Hell Freezes Over at Zirco, Shinjuku, Tokyo, 27th July 2018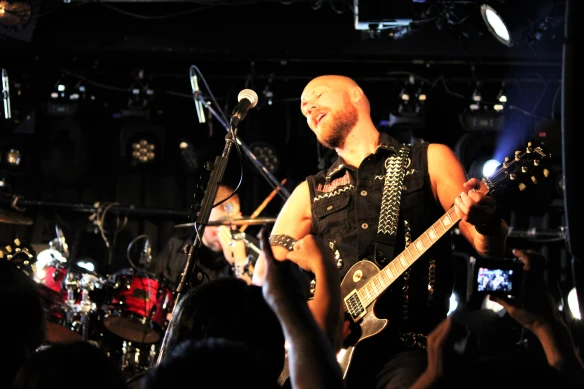 Japanese record label and concert promoter Spiritual Beast always manages to put together shows in Japan featuring great combinations of international and Japanese metal bands. In addition to its annual Japanese Assault Fest in November, it also puts on gigs and tours for the artists on its label. It's a great way to introduce international acts to Japan while at the same time provide opportunities for Japanese acts to perform on stage. This Friday evening at a club in Shinjuku, we get a few hours of splendid heavy metal. What a night of riffing and metal horns! Three great heavy metal acts who all deliver terrific performances.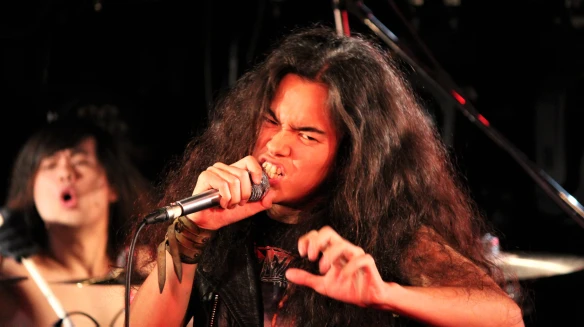 Hell Freezes Over
Hell Freezes Over gives us a short and energetic opening set filled with thrash and speed metal. The young band has just released a great debut EP ("Speed Metal Assault") and live they add even more energy to the performance of the band's music which is NWOBHM-influenced old-school speed and thrash metal. They formed in Tokyo five years ago and since I saw some of their early gigs they have changed vocalists. The new frontman, Treble "Gainer" Aidysho, is a perfect fit for the band. He can sing thrash and he has the stage moves to match. These lads are still young but they are off to a great start with a very strong EP out and plenty of gigs in Japan happening.
Lechery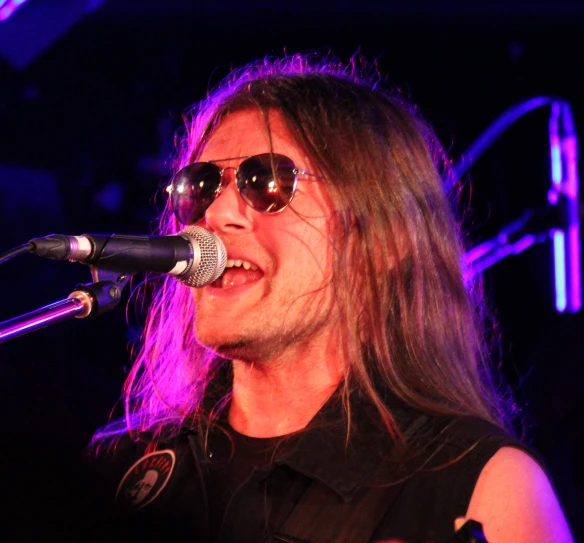 Sweden's Lechery is a terrific heavy metal band that is fronted by vocalist and guitarist Martin Bengtsson, formerly bass player in Arch Enemy and Armageddon. Timeless might be a way to describe this form of heavy metal which combines great twin guitars with shout-along choruses and plenty of energy. "This is heavy metal for real," says Bengtsson to me backstage before the gig as a way of explaining how Lechery manages to perform music based on a foundation of classic heavy metal but without sounding too much retro. "We're not faking it like some other bands," he adds. While Bengtsson has been in Japan before, this tour, which takes the band to Tokyo, Osaka and Nagoya, is Lechery's first time performing in Japan.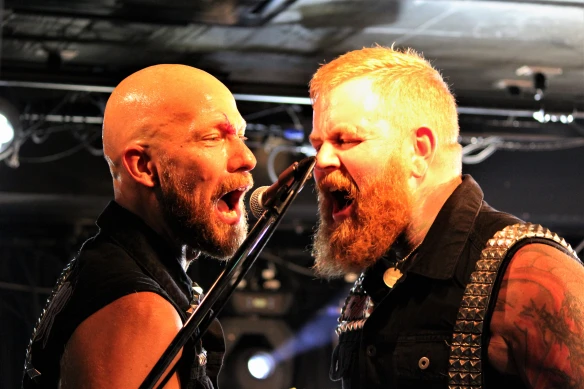 Fredrik Nordstrandh on guitar, Martin Karlsson on bass and Kristian Wallman on drums make this a very solid band built around Bengtsson's strong metal songs and his fitting vocal style. On the opening night of the tour, we get a selection of splendid songs from the band's three albums, including favourites such as "Heart of a Metal Virgin", "Mechanical Beast", "In Fire" and "Rise With Me". We also get some newer songs like "Even A Hero Must Die" and the title track from the band's latest fabulous album "We Are All Born Evil". The delivery is terrific. The band's love for performing live on stage in front of its Japanese fans is very obvious. They are feeding on the fans' appreciation. What a live debut in Japan for a smashingly great Swedish heavy metal band.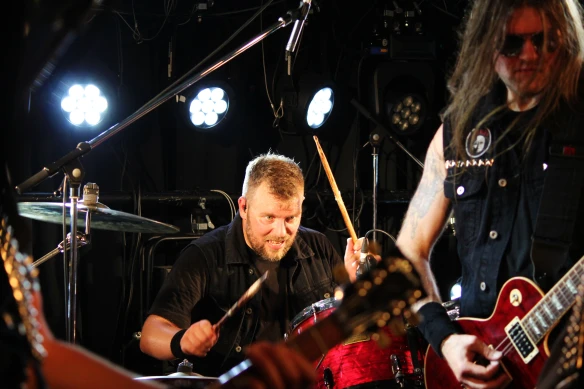 Solitude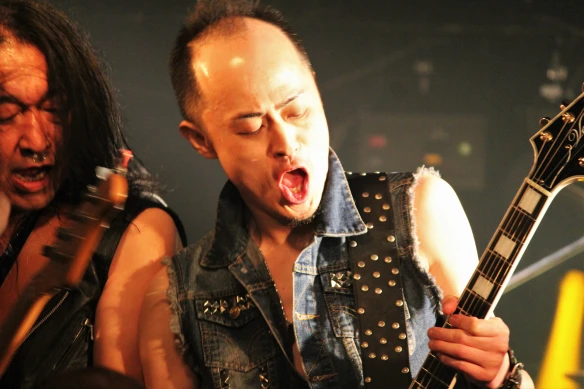 Japanese metal veteran band Solitude is fronted by record label Spiritual Beast founder Akira Sugiuchi. Like their younger friends in Hell Freezes Over, Solitude plays metal that lives somewhere between thrash metal and NWOBHM. Sugiuchi is a terrific frontman in a band anchored by former Anthem drummer Takamasa Ohuchi. Toru Nishida on bass and Shingo Ida on guitar complete the line-up of this rock solid metal quartet that delivers every time. These guys are four professionals with fantastic songs and flawless delivery. The Tokyo band will soon tour Europe again together with Lechery and hopefully, that will win them more international fans. They deserve it. Japan is full of great metal and the rest of the world needs to hear these bands.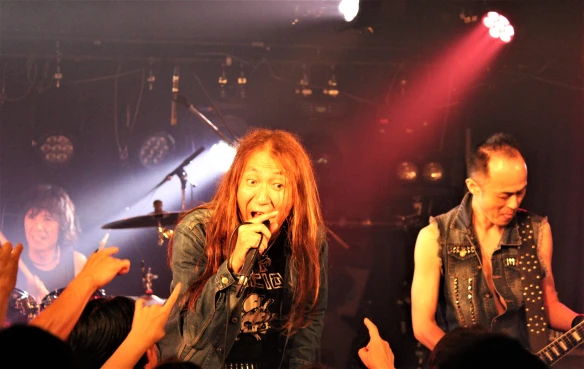 What a great showcase of heavy metal this evening turns out to be. Thank you Spiritual Beast for always flying the flag of heavy metal. We salute you!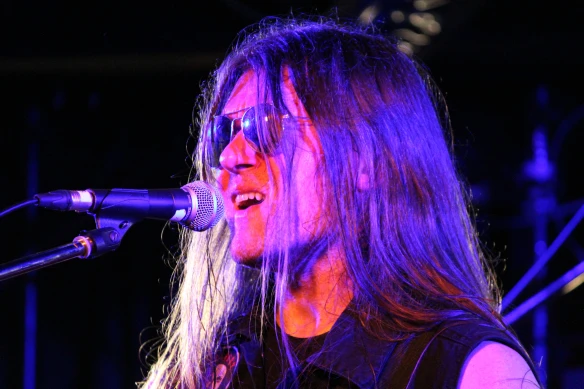 www.facebook.com/lecheryofficial
www.facebook.com/solitudejapan
www.facebook.com/hellfreezesover.hfo