Interview: Angela Gossow explains why Arch Enemy's Black Earth project is exclusively for Japan
Black Earth is a celebration of the early days of Swedish metal band Arch Enemy. With a Black Earth compilation album about to be released and a new Japan tour around the corner, Angela Gossow explains to Roppongi Rocks' Stefan Nilsson why this is a Japan-only affair.
In 2015, Arch Enemy brought up former members Johan Liiva (vocals) and Christopher Amott (guitar) onstage during their gig at the Loud Park festival in Japan. It was a reunion of the band's original line-up that pleased the fans. In 2016, Black Earth, as this Arch Enemy side project was named, did a full tour of Japan (documented on the special live release "20 Years of Dark Insanity"). Then, in 2017, Black Earth appeared as a secret act at that year's Loud Park festival. Now Black Earth is getting ready for a full tour of Japan once again. Roppongi Rocks checked in with former Arch Enemy vocalist Angela Gossow, current manager of both Arch Enemy and Black Earth, to have a chat about the thinking behind this exciting reunion.
"The idea for the Black Earth project started back in 2015 when Michael Amott realised that the 20th anniversary of the debut Arch Enemy album 'Black Earth' was about to take place the following year," explains Angela Gossow to Roppongi Rocks. "After thinking things through how to properly celebrate this important landmark of his career, he talked to original Arch Enemy members and co-founders Johan Liiva and Christopher Amott and it was decided to put together this new side project under the Black Earth banner where they would play the music from the first three Arch Enemy albums, as true to the original versions as possible. The very successful Japan tour in 2016, as well as their surprise set at Loud Park 2017, was something that they enjoyed very much, as did the fans! Now the guys are gearing up to celebrate the 20th anniversary of the 1999 album 'Burning Bridges' with an extensive tour of Japan again! They will play that album in its entirety as well as digging into the old-school songs from 'Black Earth' and 'Stigmata'. They also have two newly composed songs that are available on the "Path Of The Immortal" compilation album which will come out in Japan on March 20!"
Black Earth has been a Japan-only affair, which has made these shows even more special to the Japanese fans. Angela Gossow explains why: "The reason for the Black Earth band only performing in Japan is quite simple, the members have a limited time in their busy schedules to do this and they choose to perform exclusively in Japan – so far – due to the fact that Japan is where they had their first success in the 90s with the first three Arch Enemy albums and tours. With the exclusive Black Earth concerts and material that is released in Japan they wish to say thank you for the long-time support of the Japanese fans for a journey that has lasted over twenty years now!"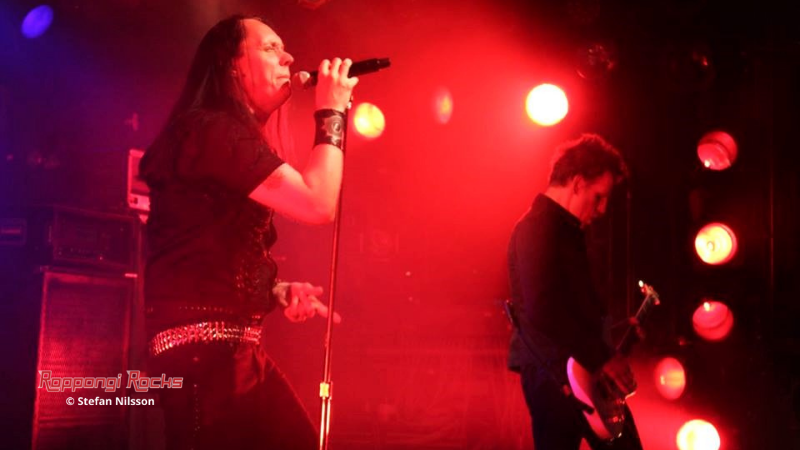 Black Earth – consisting of Michael Amott (guitar), Christopher Amott (guitar), Johan Liiva (vocals), Daniel Erlandsson (drums) and Sharlee D'Angelo (bass) – will do a total of nine gigs in Japan in May. The tour will take them to Tokyo, Nagoya, Sendai, Hokkaido, Kumamoto, Fukuoka, Hiroshima and Osaka. Full tour dates and ticket info from Creativeman Productions can be found here: www.creativeman.co.jp/event/black-earth19
Black Earth's "Path Of The Immortal" compilation album will be released in Japan on 20th March via Trooper Entertainment. Additionally, the current line-up of Arch Enemy will perform at the Download Japan festival on 21st March. 
www.facebook.com/blackearthofficial