Gig review: Ace Frehley on fire in Roppongi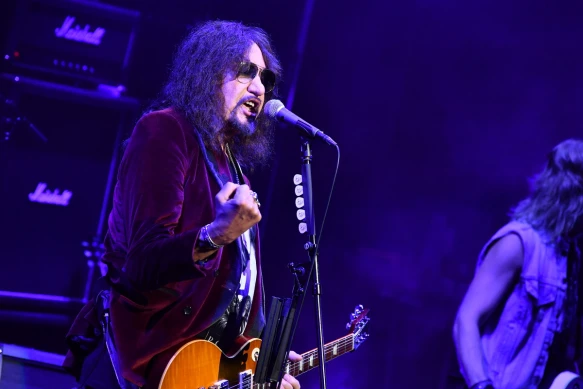 Ace Frehley sets Tokyo on fire with a smoking hot show at Billboard Live in Roppongi. "Ace is back and he told you so!"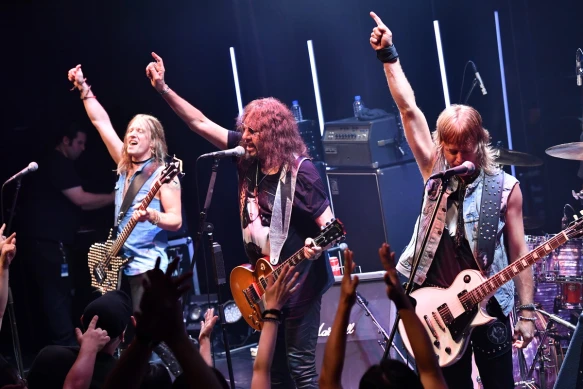 Ace Frehley at Billboard Live, Roppongi, Tokyo, 5th September 2018
As legendary KISS guitarist Ace Frehley sings in his anthem "Rock Soldiers": "Ace is back and he told you so!". He's back indeed. I have never seen him better. Ace is on top form this evening with splendid guitar work, a bunch of exquisite guitar solos and good vocals. He also looks the part with shades and leather boots as well as his trademark lightning bolt guitar strap and Gibson guitars. That combined with a flawless set list consisting of fan favourites make this evening perfect. For this run of eight shows in Japan, Ace is backed by the terrific Gene Simmons Band, minus Gene Simmons. The great guitarists Ryan Spencer Cook and Jeremy Asbrock and bassist Philip Shouse are anchored by none other than terrific Accept drummer Christopher Williams. As you can imagine this is a step or two above your normal backing band. With all four of them also good vocalists, they help Ace in making the show into a home run.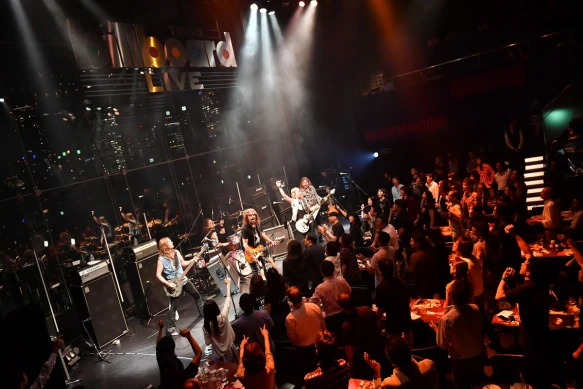 They open in style with "Rip It Out" from Ace's first solo album from 1978. They then move on with KISS classic "Hard Times" from 1979's "Dynasty" album and the KISS cover version of Rolling Stones' "2,000 Man" from the same album.
The set this evening is dominated by KISS classics (such as "Parasite", "Cold Gin", "Love Gun", "Shock Me" and "Detroit Rock City") but we also get the Frehley's Comet anthem "Rock Soldiers" and "Emerald", a Thin Lizzy cover from Ace's recent "Origins Vol. 1" album. Another cover, the Russ Ballard-written "New York Groove" (originally recorded by Hello) is closely associated with Ace since it was included on his first solo album and also featured in the KISS live set back in the day.
Ace sings lead on most songs, but the whole band contributes with vocals on various songs. On "Strange Ways" (from KISS' 1974 album "Hotter Than Hell"), we get to hear drummer Christopher Williams take on lead vocals and it sounds fantastic! Yet another fab drummer who can sing like it's nobody's business.
During the obligatory guitar solo we, of course, get to see smoke coming out from Ace's Gibson guitar, just like it did during the big KISS shows in the 1970s. In the middle of his extended guitar solo, he changes guitars and then says: "I'm back!". Indeed he is and how great it is to see this 67-year-old rock star still deliver at a world-class level.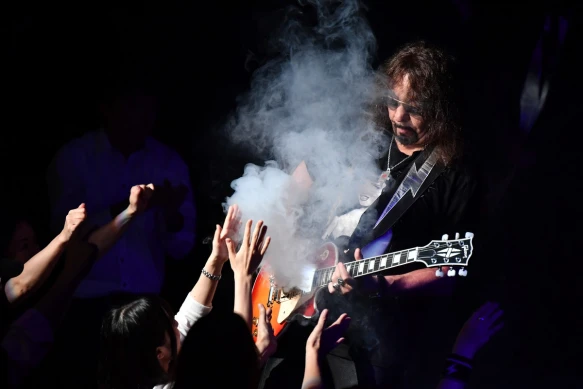 Ace and his band finish the fabulous set with a high-energy version of "Deuce". This is it! The combination of the one and only Ace Frehley on form, great songs and a band that is better than most. This is how it's supposed to be done. As a life-long KISS fan, it is hard not to be overexcited by an Ace Frehley gig, but this evening in Tokyo, Ace exceeds all expectations. Thank you, Ace, for such a great way to spend a Wednesday evening.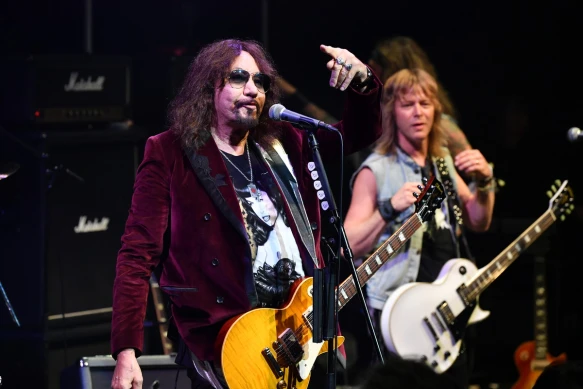 www.facebook.com/officialacefrehley