Gig review: A melodic hard rock evening in Tokyo with Treat
Nearly four decades into their career, the members of Swedish melodic hard rock band Treat return to Japan with a great new album and a killer setlist.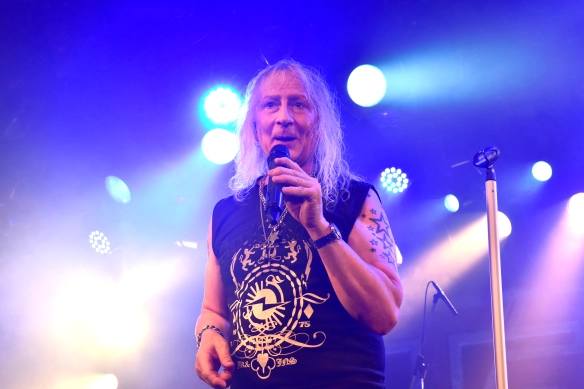 Treat at Club Quattro, Shibuya, Tokyo, 4th October 2018
Following the band's successful tour of Japan last year, Treat has produced a great new album ("Tunguska", out via Frontiers Music internationally and King Records in Japan) and is now back on the road. Opening the Tokyo gig with "Skies of Mongolia" (from 2010's comeback album "Coup de Grace"), Treat takes control of its loyal Japanese audience from the very first note of the show. The audience is with them and it is obvious that this will be an enjoyable evening of "hard rock with melodies" as founding band member Anders "Gary" Wikström likes to describe the band's music. They continue the gig with "Nonstop Madness" from 2016's "Ghost of Graceland" and we're off to a great start.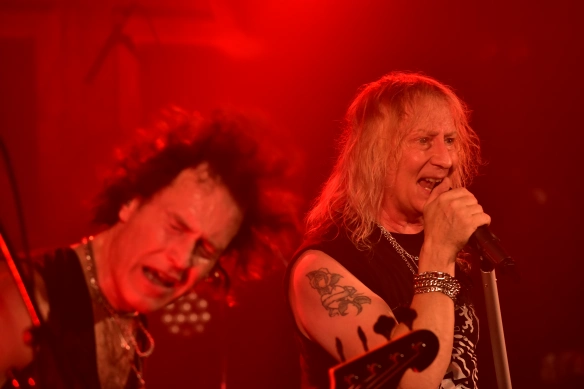 Treat's current line-up is its best ever. It is the same line-up that they had at the end of the 1980s – Anders Wikström on guitar, Robert Ernlund on vocals, Patrick Appelgren on keyboards and former Talisman drummer Jamie Borger. The only new addition is bassist Pontus Egberg who joined Treat in 2016. Egberg, who is also the bassist in King Diamond and has a background in bands such as The Poodles and Lion's Share, has added some spice to Treat's musical casserole. He's a world-class bassist, but also a great backup singer and, perhaps best of all, he performs some serious dance moves on stage. Robert Ernlund's voice is intact. It has matured but it is still stunning. Musically, this band has never been better. When Wikström's guitar malfunctions in the middle of the fantastic "Rose of Jericho", the band carries on regardless. Absolute professionals. Appelgren on keyboards and Egberg's groovy bass save the song. The show must go on.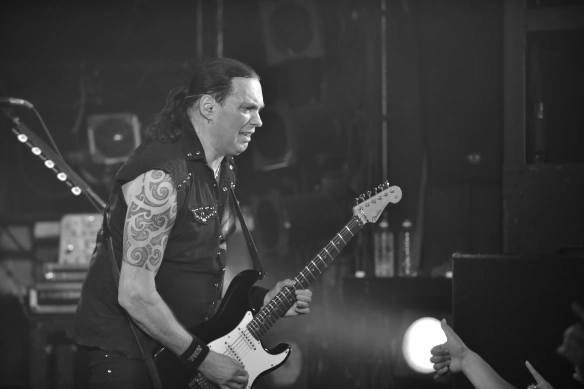 The evening's setlist is close to flawless. We obviously get some of the old classics, such as "Ready for the Taking", "Party All Over", "Conspiracy" and, of course, "World of Promises". But a big part of the set list is made up of songs from the three most recent studio albums. The evening's highlights for me include the strong opening with "Skies of Mongolia", a powerful version of "Riptide" and, of course, "Ghost of Graceland". The newer material is more mature and the sound has evolved. But it is still trademark Treat music and somehow the old and the new fit well together in the current live show. Having seen all of Treat's Japan tours since they reunited, it is obvious that this great band is getting even greater. They are better than ever and they will no doubt be back in Japan soon again.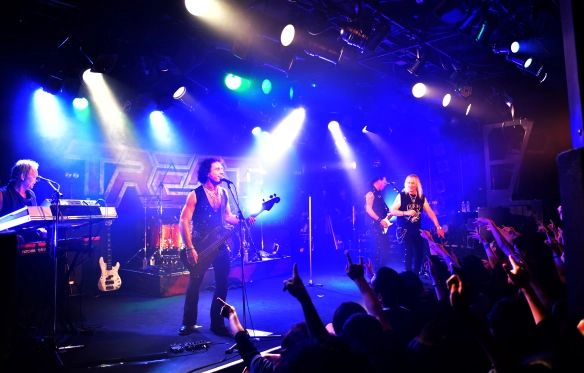 www.facebook.com/treatofficial.com