Album review: In Flames "Foregone"
Melody and aggression on In Flames' 14th studio album.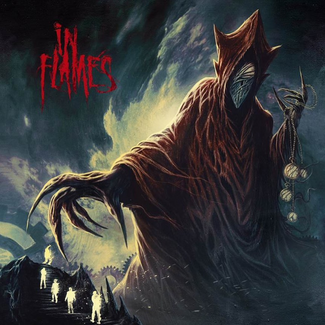 In Flames is back in top form with the new album "Foregone", the band's 14th full-length studio album. What started as a local and pioneering melodic death metal band in Gothenburg, Sweden in 1990, has grown into a major modern international metal act. It is an interesting and engaging combination of melodic metal, a mix of harsh and clean singing, heavy guitar riffs and contemporary and experimental sounds. The result is surprisingly good. Is it metalcore? Yes, partly, but it is more and better than that. The new album is solid and offers plenty of musical variety. It kind of is a melting pot of the band's musical evolution over the years. "Meet Your Maker" is one standout track on the album with its infectious keyboard background. The massive title track is so big it has been split into two – "Foregone Pt. 1" and "Foregone Pt. 2". "The Great Deceiver" is riff-happy with excellent guitars on the loose. For sure, In Flames' blend of heavy and melodic, good-old heavy metal and keyboards, is not to everyone's liking. But the band's value lies precisely in that. They don't try to conform, follow certain rules or fit their music within certain expectations. Generally, I prefer the heavier and faster parts of the band's music. But I do take a particular liking to the track "Cynosure", with its modern sound and excellent melody and terrific bass. It is the album's highlight. 33 years into the band's existence, there are no longer any original members in the band, but guitarist Björn Gelotte and lead vocalist Anders Fridén, who both joined in 1995, continue to lead from the front. In the current line-up of the band, the two Swedes are joined by a trio of American musicians: Bryce Paul on bass, Tanner Wayne on drums and Chris Broderick (ex-Megadeth) on guitar.
In Flames' new album "Foregone" will be released via Nuclear Blast on 10th February. The band will perform at Knotfest Japan on 1st April.