Album review: Nightrage "The Venomous"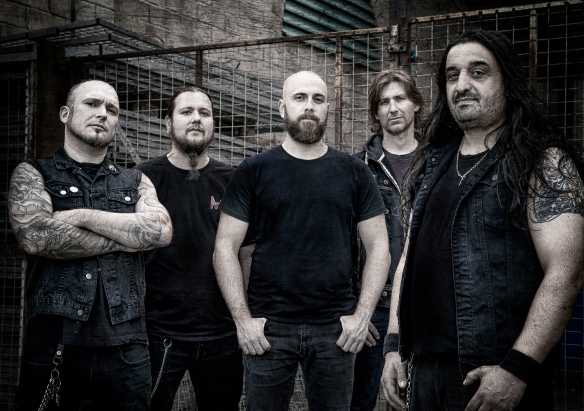 Greek-Swedish melodic death metal band Nightrage is back with a great new album combining brutality and heaviness with catchy melodies.
Nightrage's new album is rather heavy yet still melodic with some great guitar riffs. Genre wise they live next door to Arch Enemy. Like Arch Enemy, Nightrage is an international band with its base in southern Sweden combining heavy music with aggressive vocals and some fantastic melodies, choruses, hooks and riffs. Nightrage's new album, "The Venomous", is the band's seventh studio album since they formed in 2000.
Nightrage has a long list of well-known former members, including Gus G (Ozzy Osbourne, Firewind), Tomas Lindberg (At the Gates, The Crown), Olof Mörck (Amaranthe, Dragonland), Johan Nunez (Firewind, Gus G), Nick Barker (Cradle of Filth, Dimmu Borgir, Brujeria), Jesper Strömblad (CyHra, In Flames, HammerFall), Brice LeClercq (Dissection, Satyricon), Per Møller Jensen (The Haunted) and many more.
Those players are no longer in the band which now consists of Marios Iliopoulos (who founded the band with Gus G) and Magnus Söderman on guitars, Anders Hammer on bass, Ronnie Nyman on vocals and Lawrence Dinamarca on drums. Make no mistake about it: Nightrage are better than ever and on this album none of the former members are missed. The current line-up of the band delivers.
The title track is one of the better songs on a very solid and even album. Some of the heavier songs, like "In Abhorrence", "From Ashes into Stone" and "Affliction" are also my favourites. The very fast track "The Blood" is bleeding terrific. The album closes with "Denial of the Soul", a calmer instrumental piece.
Nightrage's album "The Venomous" is out now on Despotz Records.