Album review: Corroded "Bitter"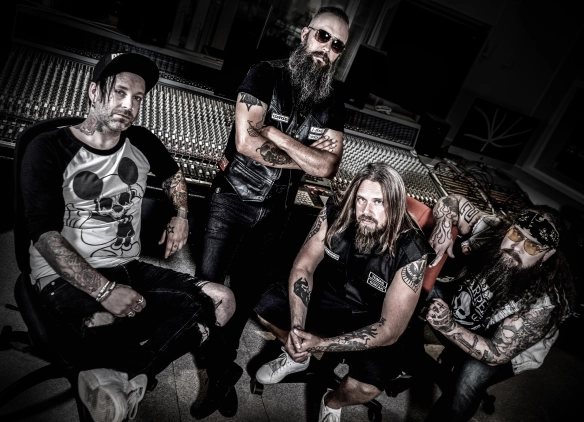 Sweden's Corroded is back with a new album filled with modern metal combining heavy riffs and beautiful contemporary-sounding melodies.
"Bitter" is Corroded's fifth full-length album since they formed in 2004. Corroded plays a kind of modern, contemporary metal. It is built around heavy guitar riffing while at the same time there are splendid melodies. It also has a dreamy atmospheric layer on top of the music on many of the tracks on the album. It reminds me a bit of fellow Swedes In Flames, only better. I'd say that Corroded creates the music that In Flames tries to do.
The massive track "Cyanide" comes at you in a suggestive way and keeps your attention throughout with its tempo changes and rollercoaster of a song structure. It's a great piece of modern, melodic metal which isn't afraid to take in influences from all sorts of places. "Breathing" is a modern rocker of a song that could be a radio hit while the terrific "Burn" grooves along like it's nobody's business. "Black" is a great song mixing heavy guitars with what sounds like goth influences. Here vocalist Jens Westlin gets to showcase his pipes. The rest of the band consists of Thomas Andersson on guitar, Bjarne Elvsgard on bass and Per Solang on drums. Overall this is a great and modern metal album by a band that is here and now without any trendy retro shenanigans.
Corroded's new album "Bitter" is out on 25th January via Despotz Records.