Album review: Troubled Horse "Revolution on Repeat"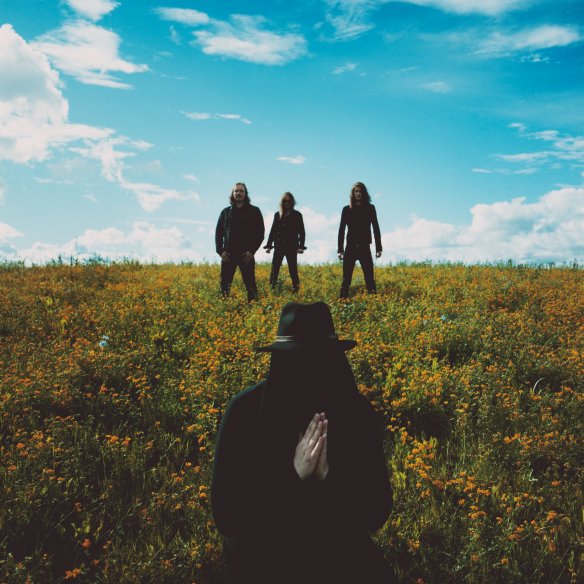 Sweden's Troubled Horse has released a fantastic rock album | Like a moody, no fucks given, modern Swedish hard rock version of Uriah Heep.
Troubled Horse's new album kicks off with an energetic rocker called "Hurricane". It sets the tone for an album that is like a wonderful cross-breed of other Swedish bands like Horisont, Spiritual Beggars, Soundtrack of Our Lives and Hellsingland Underground. Sort of like a moody, no fucks given, modern Swedish hard rock version of Uriah Heep. All these influences and ingredients are melted down and formed into something terrific they call Troubled Horse. Absolutely great stuff.
This is rock music with great melodies. This is rock you want to shout along to, music that makes you want to dance and drink beer. It has a feeling of a care-free band with a no fucks given attitude. They are here to play great rock'n'roll and nothing else matters. Troubled Horse's greatness extends beyond great riffs and melodies to its matter of fact lyrics (such as "I know you hate me, it doesn't bother me though").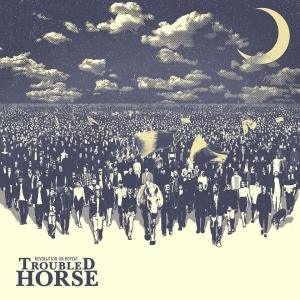 A clear favourite on this rock solid album is "The Haunted" with some great guitar riffs. The album also contains a great cover version of Warren Zevon's "My Shit's Fucked Up". This is a sweaty, high-energy album which is rounded off with "Bleeding", a terrific calmer melancholic track.
While there are certainly some serious 70s vibes here, heaps of stoner rock, classic hard rock and good-old garage rock, this is not a band stuck in the past. Troubled Horse is here and now, they're relevant, they're current. More than anything, this is a fab rock band with plenty of love for rock'n'roll.
Formed in Sweden in 2003, they debuted with a seven-inch vinyl in 2010 before releasing their first full-length album "Step Inside" in 2012. Now the follow-up album is here.
Troubled Horse's "Revolution on Repeat" album will be released on 31st March via Rise Above Records. You should buy the record. You deserve to hear this.