Single review: Dristeig "The Struggle"
Swedish band Dristeig successfully fuses heavy metal with grunge on its new single.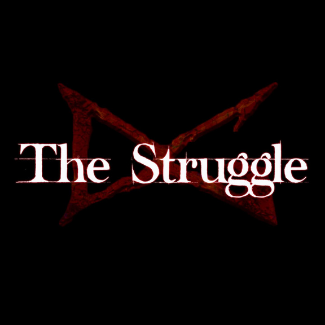 "The Struggle", the new single from Swedish band Dristeig featuring excellent guitars and a shout-along chorus, is infectious and addictive. It is an innovative and extremely effective contemporary-sounding song. It is hard-hitting, almost like a really good modern metalcore song, yet it has the softer melodies and powerful vocals of some of the grunge bands of the 90s. And terrific metal guitars. This intriguing melting pot of musical influences boils down to what Dristeig is all about. It is refreshing to hear something that actually sounds different and does so in a good way. There are plenty of bands out there trying to do what Dristeig does here, but few succeed. "The Struggle", a song about hope in a world where many of us get knocked down, is an exceptionally good song that is now stuck in my head. Dristeig was formed in Stockholm, Sweden in 2017 and currently consists of Kristoffer Dristig on vocals and guitar, Sylvester Alexander on guitar, Marcus Karnstedt on bass and Leffis Djerfsten on drums. The band has previously released a number of singles as well as the full-length album "Human Nature" in 2020.
Dristeig's single "The Struggle" will be released on 7th April.