Album review: Delain "Hunter's Moon"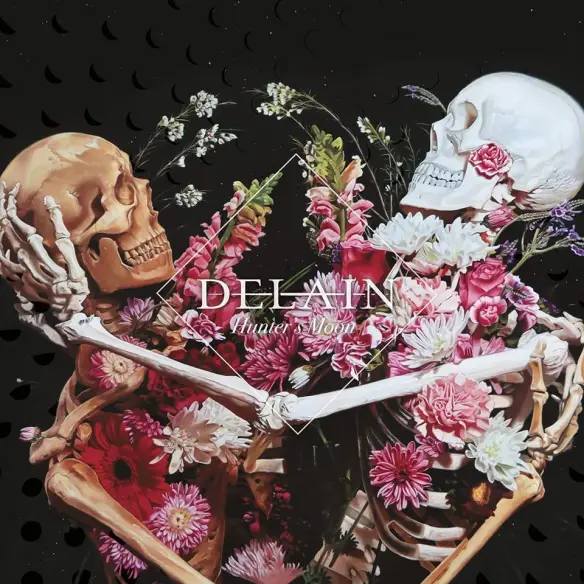 Two and a half years after the release of the album "Moonbathers", Dutch symphonic metal band gives us a special release featuring new studio tracks as well as live material.
Delain is symphonic metal that musically lives somewhere between Epica and Amaranthe with some Nightwish touches here and there. Catchy, modern melodic metal topped by the very fitting voice of Charlotte Wessels. 
"Hunter's Moon" consists of four new terrific studio tracks plus a ten-track live recording and a Blu-ray featuring a live concert filmed in Utrecht, The Netherlands. The four new studio tracks are all top-notch Delain compositions. "Masters of Destiny", "Hunter's Moon", "This Silence is Mine" and "Art Kills" are all great songs giving us what we love about Delain: bombastic, melodic, symphonic, catchy yet heavy with good guitar riffs and plentiful of keyboards. The ten live tracks are splendid: a Delain in fine form and supported by a loyal home crowd. Nightwish's Marco Hietala appears as a guest and takes the music up a notch or two. Of the live tracks, "Your Body Is A Battleground" is a clear favourite of mine while "Nothing Left" is sheer brilliance. I hope Hietala will continue to collaborate with Delain as it is such a great combination. The live set closes with a great version of "The Gathering".
Delain's "Hunter's Moon" will be released by Napalm Records on 22nd February.