Album review: The Rods "Brotherhood of Metal"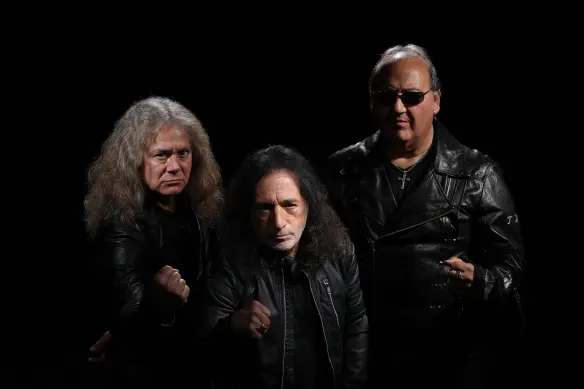 American band The Rods, fronted by former Elf guitarist David "Rock" Feinstein, is back with a new studio album filled with classic metal.
Vocalist and guitarist David "Rock" Feinstein, a former member of Elf and cousin of Elf bandmate Ronnie James Dio, formed The Rods in 1980 with drummer Carl Canedy. Bassist Garry Bordonaro joined soon thereafter. Initially active in the 1980s, the band reunited in 2008 and has since been touring on and off. The Rods has also been recording new music since the reunion. The new "Brotherhood of Metal" album is the follow-up to 2011's "Vengeance". The new album opens with the anthem-like title track "Brotherhood of Metal" which no doubt will be a live favourite. The Rods' music is firmly based in the classic metal of the 1980s. With song titles such as "Everybody's Rockin'", "Louder Than Loud", "Tyrant King", "Party All Night", "Tonight We Ride", "Hell on Earth" and "Evil in Me", it is obvious that The Rods is a band that follows a well-established metal tradition when it comes to both music and lyrics. Although there is nothing revolutionary about The Rods' music, many of their songs are easily recognisable as The Rods. Somehow they have managed to establish somewhat of a signature sound which is not just built on Feinstein's voice. "The Devil Made Me Do It" is my favourite track on the album, a song that I also think will be great live. The song combines great rock with fantastic guitars and a shout-along chorus. Feelgood metal!  Overall this album is filled with good and fun classic metal music. Many of the album's eleven songs will fit in nicely in the band's live set. I hope they will make room for them among their classic songs from their 1980s albums. 
The Rods' album "Brotherhood of Metal" will be released on 7th June via SPV/Steamhammer.