Moonsorrow – sensational Finnish pagan metal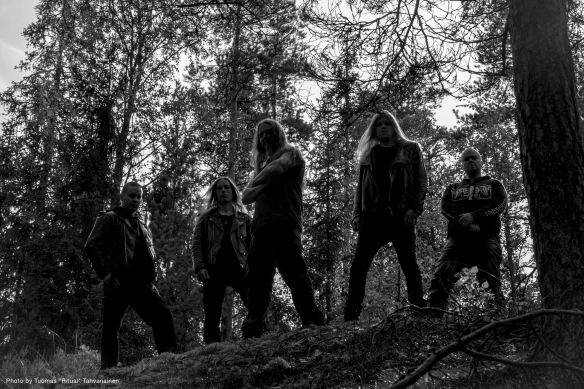 Sensational! There is no other way to describe Finnish pagan metal band Moonsorrow's seventh studio album, "Jumalten Aika". A new level of Nordic greatness.
On the new album, Moonsorrow gives us a brutal and yet beautiful Nordic landscape with plenty of melancholy and angst.
They call it Finnish pagan metal and we certainly get a big dose of great pagan-influenced songs built on a foundation of brutal metal with hints of progressive and symphonic rock in the mix as well. Moonsorrow is clearly a metal band but we get plenty of Finnish folk music vibes, medieval choirs and some instruments not often found on metal recordings but more common in folk and ethnic world music. This album takes us on a great adventure deep in the forests of Finnish folklore and mythology.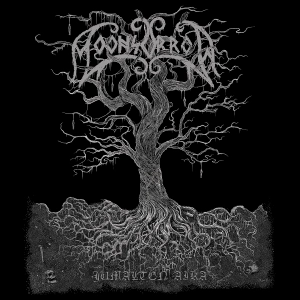 The result? Absolutely sensational. This is criminally good music. Bloody brilliant. I love it.
Moonsorrow is a band that makes fantastic melodies which are combined with brutal metal. At times there are echoes of Behemoth and Belphegor as well as of Amorphis, but overall this is closer to the music of Moonsorrow's Nordic heathen brothers in Ulver. While the brutal parts of Moonsorrow take us back to the glory days of Norwegian black metal, their music makes sudden and frequent turns and often the music lands in the middle of some beautiful pagan ritual deep in a Finnish forest.
The constant changes in the extended songs keep this very interesting. The songs are long and varied and only five of them fit on the album ("Suden Tunti" is considered a short song at just over seven minutes…). Each song is sort of a miniature concept album, as there is so much good stuff crammed into each song. This is a rather dark album, but Moonsorrow makes great use of angel-like choirs in most songs. This is a beautiful album which breaks new ground. It takes both the band and the genre to a new level of greatness.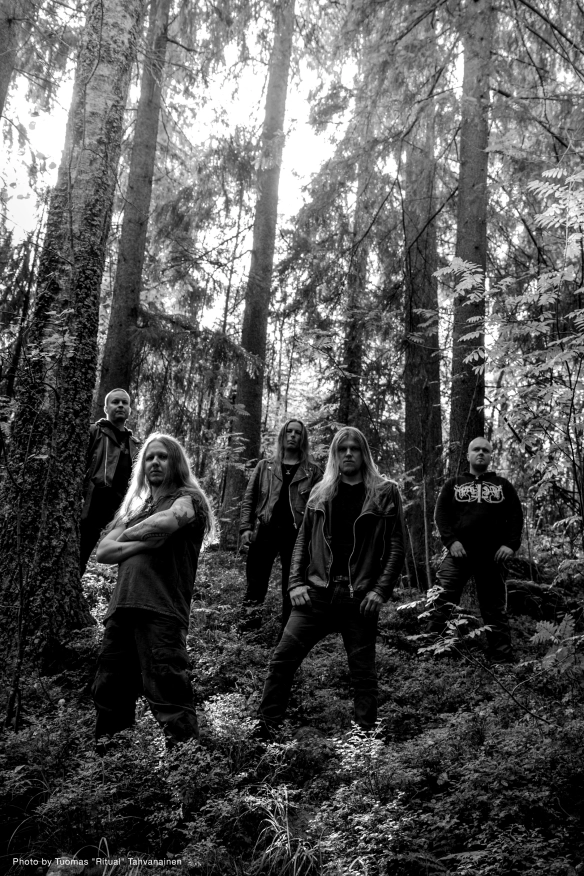 The title track, "Jumalten Aika", opens the album and it is my favourite, but all five tracks on this album are up there with the best. The closing track, "Ihmisen Aika", is also a fantastic piece of music.
Wolves hunt in packs, but no other pagan metal wolf will be able to match Moonsorrow this year. They're not leading the pack, they're ahead of the pack. The also-rans will have to pack up, go home and rethink what they're doing as they cannot even get close to being able to compete with Moonsorrow this year.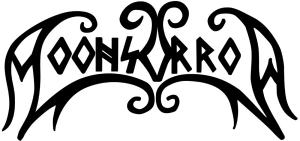 Buy the album, then go and hear it live. Moonsorrow will be touring Europe in the spring and they will follow that with some summer festival gigs.
"Jumalten Aika" is out on 1st April on Century Media.
"Jumalten Aika" track listing
Jumalten Aika
Ruttolehto incl. Päivättömän Päivän Kansa
Suden Tunti
Mimisbrunn
Ihmisen Aika (Kumarrus Pimeyteen)
Moonsorrow – albums
Suden uni (2001)
Voimasta ja kunniasta (2001)
Kivenkantaja (2003)
Verisakeet (2005)
V: Havitetty (2007)
Tulimyrsky EP (2008)
Varjoina kuljemme kuolleiden maassa (2011)
Jumalten Aika (2016)
Moonsorrow – band members
Ville Sorvali – bass and vocals
Henri Sorvali – guitar and keyboards
Mitja Harvilahti – guitar
Markus Eurén – keyboards
Marko Tarvonen – drums
www.moonsorrow.com / www.facebook.com/pages/Moonsorrow/2347409964