Album review: Alcatrazz "Born Innocent"
Graham Bonnet, Jimmy Waldo and Gary Shea have reunited in a fab new line-up of Alcatrazz. "Born Innocent", the band's first studio album since 1986, is a rather exquisite album of melodic hard rock.
Alcatrazz was always a band whose sound was built on the combination of the characteristic voice of former Rainbow and MSG vocalist Graham Bonnet with phenomenal guitars and terrific melodic rock songs with plenty of keyboards. In 2017, Bonnet, keyboardist Jimmy Waldo and bassist Gary Shea from the original Alcatrazz line-up reunited for some fantastic shows in Japan. They seemed to have a lot of fun together up on stage. Behind the drums since then is Mark Benquechea and on the lead guitar (a role previously held by both Yngwie Malmsteen and Steve Vai) we find Joe Stump, who handles the pressure well and manages to outperform the high expectations. The new Alcatrazz album is rather exquisite. If you dug Alcatrazz back in the 80s, you'll love this.
The "Born Innocent" album opens strongly with the title track and it just continues from there. Alcatrazz has a rock-solid rhythm section upon which Jimmy Waldo's keyboards take us for a swirl on the dance floor together with Joe Stump's phenomenal neoclassical guitar playing. It is all topped off with Graham Bonnet's one-of-a-kind voice. "Polar Bear" is an immediate favourite. It has a rushed nature as if the musicians are in a hurry to reach the end of it. Perhaps it's Joe Stump's fault. The speed quirk makes it a very interesting song and it's one that no doubt can be a great live song with all that energy and playfulness. "We Still Remember", with its twists and turns, is something of a fantasyland song. Love it, especially the generous use of keyboards. "London 1666" has some terrific heavy metal guitar riffs on it which enhances the dramatic storyline. "Reality" and "Darkness Awaits" (a smoking instrumental track showcasing Stump's talent) are two terrific Japanese bonus tracks. No doubt, there will be fans very eager to buy the Japan edition just for these tracks. They should. The 15-track album features a number of notable guests, including the late Bob Kulick, Steve Mann, Chris Impellitteri and Don Van Stavern. Former Alcatrazz guitarist Steve Vai is not playing on the album but he has contributed to the songwriting with the bouncy track "Dirty Like the City". Overall, "Born Innocent" is a splendid album by a great line-up of Alcatrazz. Wow!
The Japanese edition of Alcatrazz's new album "Born Innocent" will be released on 31st July via Ward Records. The international edition will be released on the same day via Silver Lining Music.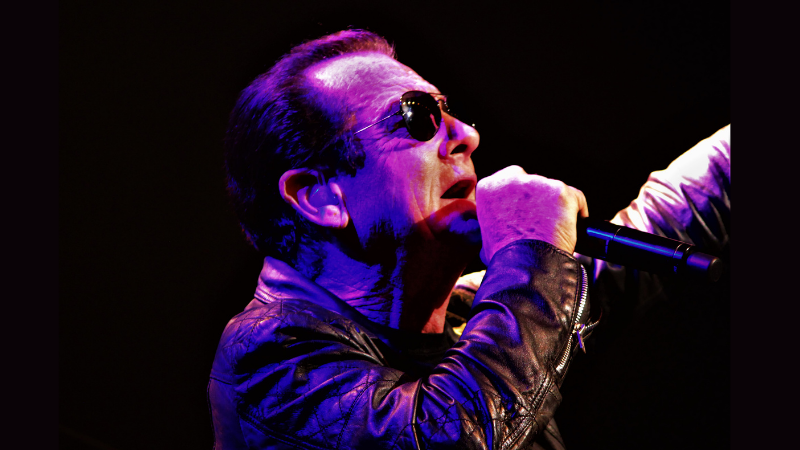 www.facebook.com/alcatrazzmusic