Gig review: Anaal Nathrakh at Astro Hall, Harajuku, Tokyo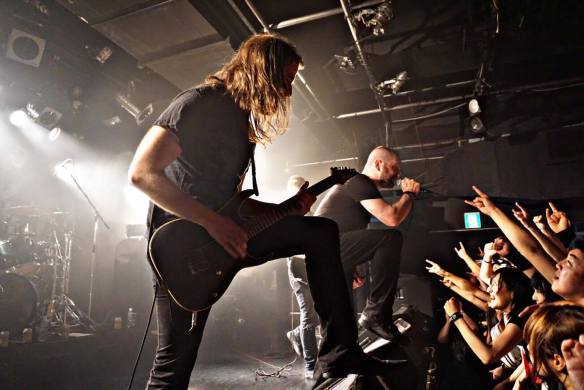 British extreme metal band Anaal Nathrakh has gone from a studio-only project to a great live act. When they returned to Japan for a brutal gig in Harajuku, Roppongi Rocks' Caroline Misokane was there.
On 18th June, Anaal Nathrakh, the guys coming from the root of all evil and led by Dave Hunt, hit the stage at Astro Hall in Harajuku for the band's only Japanese show of the year.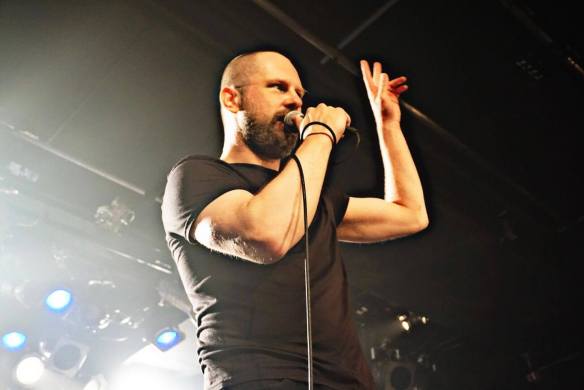 For the second time, Anaal Nathrakh brought their heaviness combined with Dave's epic vocals to the land of the rising sun. And once again they were welcome by a crowd full of power and thirsty for what the Birmingham guys had to offer. Starting with "Acheronta Movebimus", guitarist G Rash gave a killer riff to warm up the crowd, which was already on fire in a violent circle pit following each note of the song. When Dave entered with his evil screams, the small Astro Hall became even smaller for such energy. Feeding the crowd's hunger for pure brutal death metal, "The Lucifer Effect" brought even more desire to destroy everything that makes you pissed off and just surf among all those heads and then dive again from the stage.
As Anaal Nathrakh's lyrics are difficult to comprehend and sometimes aren't include in the albums' booklet, for someone who is not used to their sound it gets really complicated to understand why people get so insane with each song played. But besides being a death metal band, Anaal Nathrakh also brings philosophy within each verse and the hate and wrath for the human nature infect every single person in the room, making everyone wanting to explode with every beat of Anil Carrier's drums.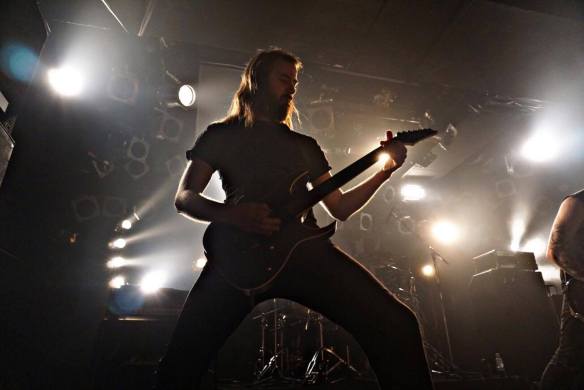 Although this tour is promoting their newest album, "The Whole of the Law", only two songs from it were played. One of them was "Hold Your Children Close and Pray for Oblivion", combining Dave's and Drunk's screams with Dave's clean vocals – definitely one of the masterpieces of the album!
One of the strongest songs the band has ever written, "We Will Fucking Kill You", was introduced by Dave telling the crowd about its video and the violence showed in it. Also, in response to requests from the band, the first stage dives started. It was supposed to be the end of the evening, but as it was their only show in Japan for the year, they decided to present the fans with some more brutal English death metal, which made people even crazier than they already were. There were times the rails were almost falling down due to the pits and headbanging.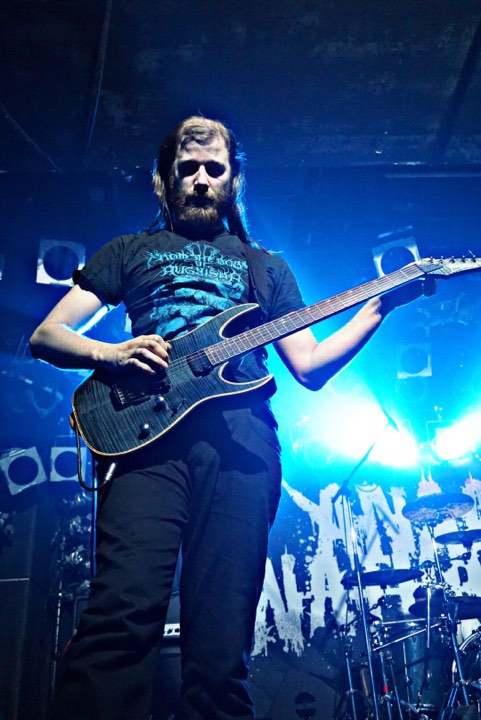 Coming back with some old classics like "Drug-Fucking Abomination" and "More of Fire Than Blood", the band chose the one I consider their best song ever to end the show: "Between Shit and Piss We Are Born". Once again, brutality, anger and scunner for the human race took control of everyone, making the night an unforgettable and loud as hell one!
What kept my attention the most, and this happened not only by seeing them in action on the stage, but also when I first listened to their studio music, was how powerful and amazing a technical death metal band can be. People who are used to judge the style as only bad noise should check what these English guys can do and how a classical style voice can also have the scariest grunt of all and still be that kind of voice you can even wonder how it would sound singing a classic opera. That is probably why Birmingham will keep being the root of all evil – where everything started back there in the 60s – and keep feeding its people with fury and will to conquer the world's heavy stages.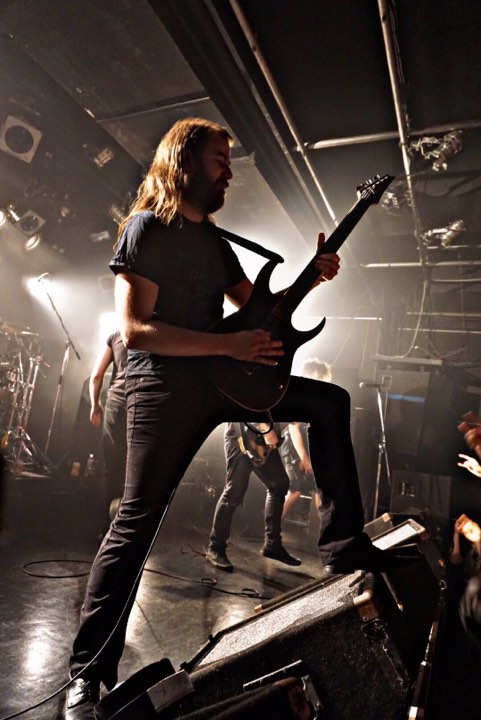 www.facebook.com/anaalnathrakhofficial