Album review: Krokus "Big Rocks"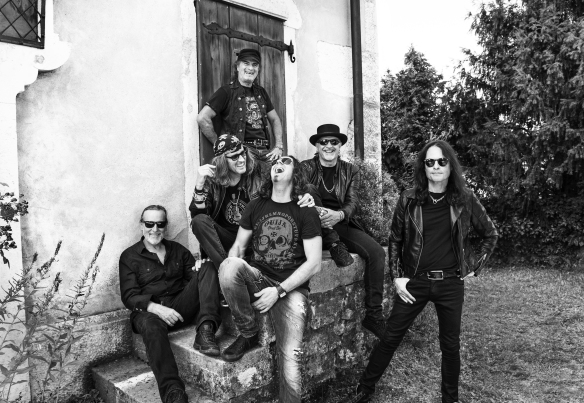 Swiss rockers Krokus return with a bluesy covers album filled with rock classics.
Swiss metal act Krokus has been around for more than four decades, having released their debut album n 1976. While their popularity may have peaked in the 80s, they are still going strong. For much of their career, they have included the odd cover song here and there on their albums. Now they are releasing an album dominated by covers of Black Sabbath, Queen, The Who, The Troggs, The Animals, Neil Young, Spencer Davis Group, Led Zeppelin, Eddie Cochran, Steppenwolf, Bob Dylan and The Rolling Stones.
In total we get 12 covers plus one original Krokus song, "Backseat Rock'N'Roll", which also the most interesting song on this album. It chugs along like a Swiss AC/DC song. It makes me wonder what Krokus can deliver on their next studio album with original material. It's certainly something to look forward to.
On this album, Krokus does decent covers of rock classics such as "My Generation", "Tie Your Mother Down", "Born to be Wild", "Summertime Blues", "Whole Lotta Love" and "Wild Thing". It's good fun, a bluesy rock album with songs we already know. Like a cover band deluxe – instead of some local "could've been" band, we get the classics delivered by Krokus. Krokus' members are on form – they sound great. Their cover versions stay pretty close to the original versions. They're not being too adventurous here, which is somewhat a shame as it would've been interesting to Swissify some of these well-known rock tunes into something new. Also, it would perhaps have been fun with cover versions of some less famous songs, but Krokus does a fine job with the songs they are covering on this album.
"It is a homage, a nod to all those artists who paved the way for us, making it possible for us to do what we do," says bass player Chris von Rohr in a press release ahead of the arrival of the new album.
Krokus' "Big Rocks" album will be released by Century Media on 27th January.