Album review: Aborted "TerrorVision"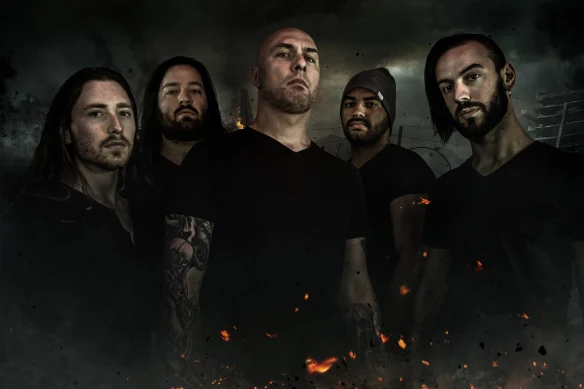 Belgian extreme metal masters Aborted are back with a brutal new album and, as expected, it is sheer brilliance.
It seems that Aborted can do no wrong. Aborted's new album "TerrorVision" is as good as expected. The band's tenth studio album is everything anyone could have hoped for. Aborted is an extreme metal band living somewhere between Death Metal Valley and Grindcoreland. Aborted always, always deliver. Since I saw them live on stage in Tokyo in 2015, I have loved this band. It is something about the special combination of a technically gifted metal band and a completely insane frontman that appeals to me. The band also has more energy in its music than most other artists.
Aborted is always a punch in the face. It is relentless carnage, musical mayhem and it is always brilliant. Aborted is a band that never ever has disappointed me, not in the studio and not on stage. Vocalist Sven de Caluwé is nuts. But he is also a very talented artist that always gives his audience what they want and more. In Aborted he is backed up by a great band with not only technical skills, but they are also great songwriters. Don't let the brutality fool you. This is very sophisticated music. There are many layers and nuances in Aborted's music. It is technical extreme metal but Aborted's members never get too carried away. They always manage to put in both aggression and passion into their terrific delivery.
My favourite songs on the new album include "Squalor Opera", "Visceral Despondency" and "Exquisite Covinous Drama". Having said that, there isn't a weak song on this album, not even a weak minute. "The Final Absolution" is splendid and quite possibly the finest moment of Aborted's career so far. It has a kind of atmospheric black metal quality to some parts of the song but they are coupled with Aborted's typical grindcore energy and brutality to create one massive piece of music.
Aborted's new album "TerrorVision" is out on 21st September via Century Media Records.