Album review: W.A.S.P. "ReIdolized (The Soundtrack to the Crimson Idol)"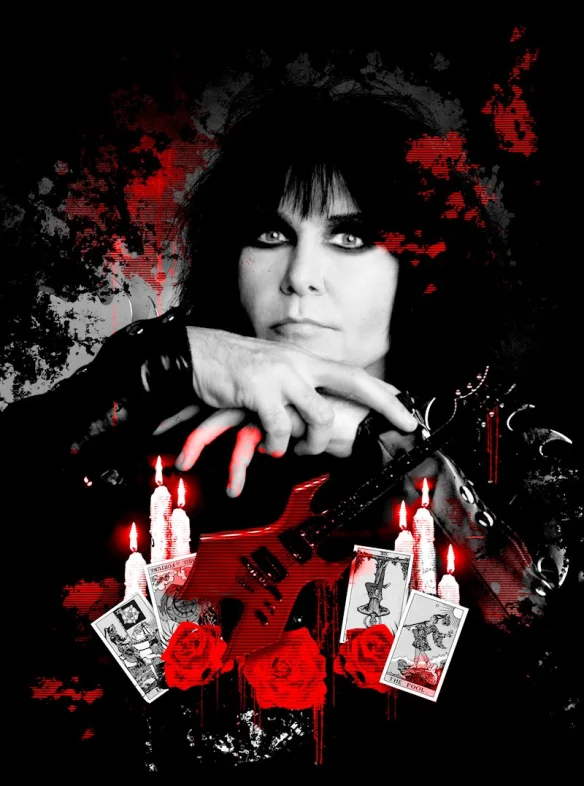 Masterpiece: Blackie Lawless and his W.A.S.P. in top form as they revisit "The Crimson Idol" after a quarter of a century. "I think that my style still peeks through the cracks. I'm very proud of the results," says guitarist Doug Blair.
A re-recording of an old successful album is a risky undertaking. But on this occasion it pays off handsomely for Blackie Lawless and his W.A.S.P. "The Crimson Idol", a concept album about an abused child searching for love, was originally released in 1992. It was hailed by critics and fans alike as the band's best album to date. This new and expanded version is even better. And it comes not only with additional songs, but also with the original one-hour "The Crimson Idol" movie which has never been released until now.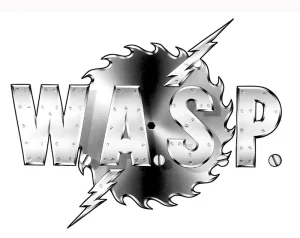 W.A.S.P. arrived on the scene as an outrageous shock rock act. But there is so much more to this band than the fake blood and raw meat that made them headlines in the mid-80s. There have always been great songs and fine musicianship. I have been a W.A.S.P. fan since their debut album came out in 1984. Despite many line-up changes (although now Blackie can lean on long-time members Mike Duda on bass and Doug Blair on lead guitar), Blackie has managed to keep delivering throughout the band's career. "ReIdolized" is their finest moment so far. We get some of W.A.S.P.'s finest work here, both fast rockers – such as "Chainsaw Charlie (Murders in the New Rogue)" and "Doctor Rockter" – and moody, dark ballads. The material is terrific and the re-recorded versions have been done with care and attention to detail. We get new versions of all the songs from "The Crimson Idol" as well as some extra songs that didn't make the original album.
The album's dark ballads, like "Miss You", are terrific. Doug Blair's guitar solo on that song is world-class without being over the top. The track "The Idol" is the album's centerpiece and it is powerfully beautiful in its nakedness and open pain. Here it all comes together: a great song with terrific vocal emotion and splendid musical performance. Once again Blair's guitar is smoking.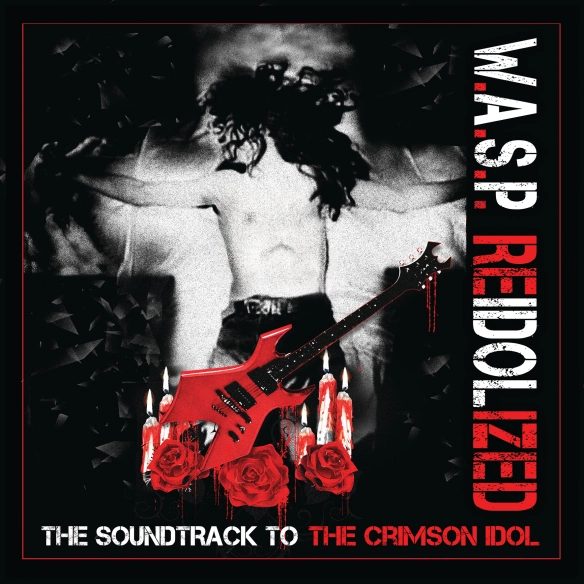 Two things really stand out for me on this double album: Blackie's voice and Doug Blair's guitar playing. We knew the material was strong, but the ridiculously strong individual performances by Blackie and Doug are above and beyond what I was expecting. Blackie has put his heart, soul and sweat into making this double album and it shows. He isn't called Blackie without reason. He brings a dark, moody emotion to much of his music. It shines through (if darkness can shine that is) in the raw emotion which we get on many of the tracks here.
Doug Blair originally joined the band in 1992 when "The Crimson Idol" album was released, but he didn't play on the album. Guitars were handled by Bob Kulick and Doug Aldrich. Now Blair finally gets to shine on these terrific songs. While listening to "ReIdolized", I checked in with Blair to hear his thoughts on recreating and expanding the guitar work of Kulick and Aldrich:
"I auditioned and joined in July 1992 – after the record had been completed with Bob and Doug contributing leads. We then played a bunch of US warm-up shows, some big festivals and a 64-city European 'The Crimson Idol' headlining tour — during which I obviously became immersed in those songs and their respective leads. Since then, we've done limited anniversary tours and have always included many 'The Crimson Idol' songs in the live set. So, they've always been nearby in spirit. With the boss, we approached the re-recordings with the goal of getting as close as possible in all ways. Of course it was a challenge – 25 years after the fact – with everyone older, and current gear and recording methods unrecognisably different. But it was such a joy, and sometimes also frustrating, to get what we wanted and needed. Bob, and Doug as well, put forth some of the best playing of their careers, and, to me, of any lead work on the band's recordings up until then. So, compared to our usual uber-collaborative lead 'creation and structuring' methodology used on the past three records, this was a vastly different toil! It wasn't easy to play these leads, but I put forth my best effort, and I think that my style still peeks through the cracks. I'm very proud of the results, and totally honoured to have been able to work on this iconic anniversary record, as 'The Crimson Idol' has truly influenced my life's path – even if I didn't play on the original."
This is a masterpiece. W.A.S.P. is so much better than they get credit for. On the one hand, the band's use of theatrics and shock tactics in the 80s is the reason for that. But on the other hand, without getting those headlines back then (and upsetting Tipper Gore along the way), they would never ever have been able to give us "ReIdolized". This album works a treat in any setting. But to really get down and into this, I'd say you should sit alone in a dark room and play this double album loudly.
W.A.S.P.'s "ReIdolized (The Soundtrack to the Crimson Idol)" will be released on 2nd February via Napalm Records.
www.facebook.com/w.a.s.p.nation