Hellsingland Underground reissues 2008 debut album with bonus track
Our favourite Northern country rockers, Hellsingland Underground, are celebrating ten years as a band this summer by reissuing their self-titled 2008 debut album with a special bonus track.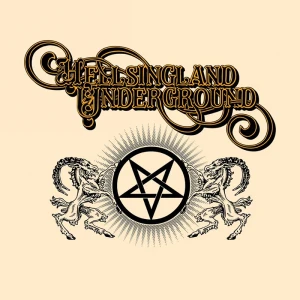 Hellsingland Underground, who released their fourth album, "Understanding Gravity" earlier this year, will reissue "Hellsingland Underground" on Sound Pollution's Wild Kingdom Records label on 29th July.
The "Hellsingland Underground" album was originally released on the band's own label, Killed by Records and featured classic songs such as "Northern Country Boy", "Child of Another Time", "Ill Wind", "Ljusnan Riverside Jam", "Hard Falls" and "Lost in the Woods". In addition to the original album's ten tracks, on the reissue we get the previously unreleased "Making Music Hurts Too Much", which was the first song the band ever wrote.
www.hellsinglandunderground.com / www.facebook.com/hellsinglandunderground