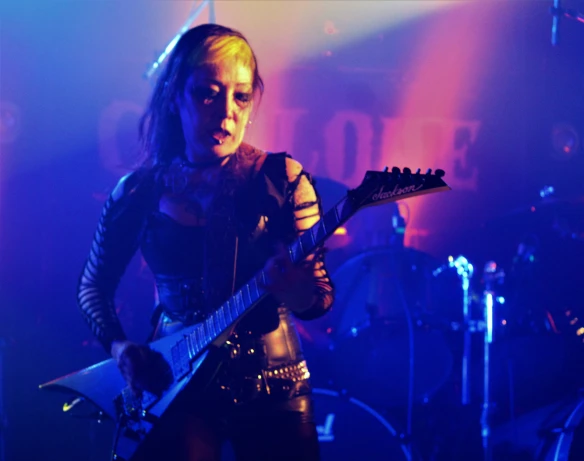 NervoChaos guitarist Cherry Sickbeat has died following a short battle with cancer.
Cherry Sickbeat stood out in a punk rock and extreme metal world dominated by men. She would often let her guitar do the talking.
She first made a name for herself as a vocalist and guitarist in the band Hellsakura. In the past couple of years of her life, her main job was as guitarist in the extreme metal band NervoChaos. She played on the band's most recent album, the fabulous "Nyctophilia", and she toured relentlessly around the world with the band during 2015-17.
Cherry "Sickbeat" Taketani was born in 1970 in Brazil. She was a Brazilian national of Japanese descent, her Japanese grandparents having emigrated from Japan to Brazil. She was a multi-instrumentalist, most famous for her guitar work, but she was also an accomplished vocalist, drummer and shamisen player.
Cherry, we salute you. Thank you for the music and the mayhem. RIP.