EP review: Misanthropic Rage "Qualia"

Polish avant-garde black metal band Misanthropic Rage takes us on a dark and epic journey with their promising debut EP.
Misanthropic Rage is an interesting Polish avant-garde black metal band with a lot of promise in them. This band could grow into something very special. With their roots firmly in black metal, they take this much further with creativity and some progressive touches.
The three-track EP gives us three very different songs. The title track (clocking in at over 17 minutes!) is a mini concept album in itself – a great journey deep down in the sewers of mankind. Bloody good stuff. This is quite different from your typical black metal. It is still very dark and sinister but the music is very varied with many parts being slow, frightening and evil, in a Bathory kind of way, rather than overly heavy and brutal. Terrific stuff and not something you'd expect on a debut EP by a new band.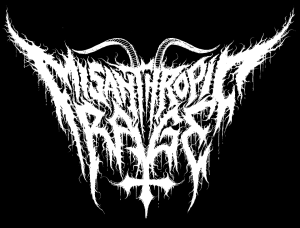 "Katharsis" is more of a standard black metal piece but with a magnificent guitar solo. Brutally good, fast and terrorising. Sounds from a torture chamber. The final track, "K.I.N.G.", is a cover of a song by Norwegian black metal veterans Satyricon which quite closely copies the original version. The fact that Misanthropic Rage can pull off such a cover track without difficulty says a lot about this band's potential.
Overall this is a great debut EP with the epic "Qualia" being what makes this band stand out from the crowd. Perhaps they can use that as the basis for a full-length concept album next. Let's hope so. With "Qualia" these Poles certainly show us that they are capable of doing great things.
Misanthropic Rage's "Qualia" EP is out now on Godz Ov War Productions.
www.facebook.com/misanthropicrage