Graham Bonnet: rocking all night long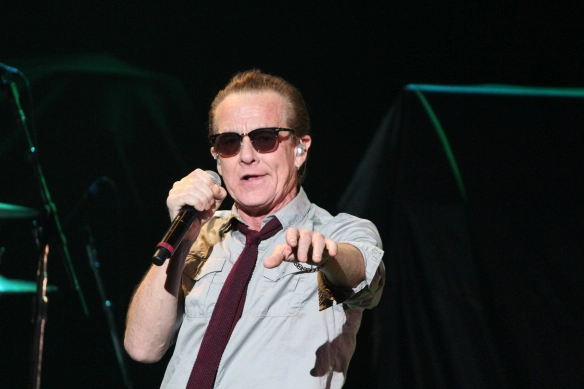 On Friday 19 June, Graham Bonnet – legendary rock vocalist of Rainbow, Alcatrazz and Michael Schenker Group – made a triumphant return to Tokyo as supporting act to Michael Schenker's Temple of Rock. Japan has loved Bonnet since the 70s. It was here in Japan that Alcatrazz made it big in the 80s. Bonnet rewards his loyal Japanese fans with a first-class performance.
Graham Bonnet is 67 years old but he's not about to retire and he's showing no signs of his age as he puts on a hell of a show in Tokyo. From the opening with the Rainbow hit "All Night Long" until the finale with "Lost in Hollywood", another Rainbow classic, Bonnet gives us a first-class performance. I had expected a good gig this evening. I didn't get a good gig, I got a bloody great gig that put a big smile on my face.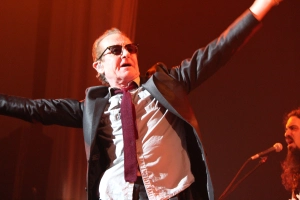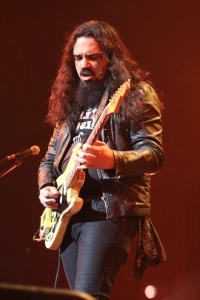 Bonnet's in a playful mood during this final, sold-out night of a very successful Japan tour as support act to his former boss, Michael Schenker. Bonnet is dressed in his trademark suit and tie. As fans know, Bonnet was famously fired from Michael Schenker Group in the early 1980s after having drunkenly exposed himself on stage in Sheffield during his first-ever gig with the band. As Bonnet takes off his jacket during the Tokyo gig he reassures us that there won't be any naked scandal this evening. That's quite alright with us. Graham Bonnet is a world-class entertainer who doesn't need any gimmickry to get attention. His voice coupled with great songs, a great backing band and an obvious affection for performing for his fans make this a great gig.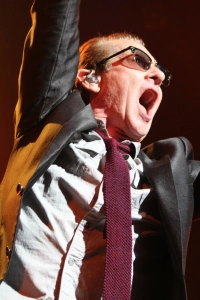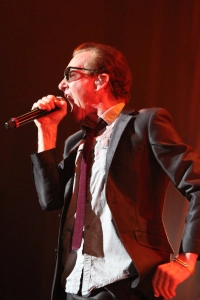 Despite having been in bands with hard rock guitar heroes such as Yngwie Malmsteen, Michael Schenker, Steve Vai and Ritchie Blackmore, Bonnet is more rock than heavy metal and he's great at it. The short nine-song set includes five Rainbow songs (all from the terrific 1979 album "Down to Earth"), two Alcatrazz songs, Bonnet's early 80s solo hit "Night Games" and a great new song called "Mirror Lies" (introduced in decent Japanese by the multi-talented Beth-Ami Heavenstone). The current line-up of Graham Bonnet Band – consisting of Graham Bonnet on vocals, Conrado Pesinato on guitar, Beth-Ami Heavenstone on bass and Chase Manhattan on drums – does a rock solid job of the old classics and lets Graham Bonnet shine on vocals. He's still got the energy from his early days and his voice is as good as it ever was.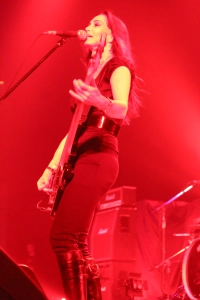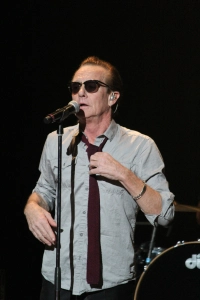 Later in the evening, Graham Bonnet reappears onstage as a guest during Michael Schenker's Temple of Rock headline gig. Together with Schenker he performs two songs – "Desert Song" and "Assault Attack" – both from the "Assault Attack" album that Bonnet recorded as Michael Schenker Group's vocalist in 1982. On "Assault Attack" he is joined on vocals by Doogie White, a singer who like Bonnet has been performing with Rainbow, Yngwie Malmsteen and Michael Schenker. Two great, but very different singers. White is more heavy metal than Bonnet's classic rock voice.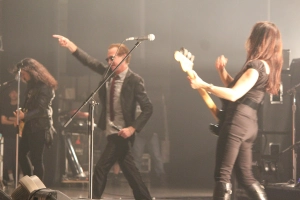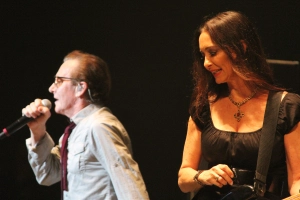 Based on what the Japanese audience gets to see, hear and feel this evening, there will be more great music coming from Graham Bonnet and he will be back for more great shows in Japan. This was quite possibly a serious contender for a high position on a future "best gigs of the year" ranking. It was that good.
Set list – Graham Bonnet Band – Tokyo 19th June 2015
All Night Long (Rainbow)
Love's No Friend (Rainbow)
God Blessed (Alcatrazz)
Makin' Love (Rainbow)
Since You Been Gone (Rainbow)
Suffer Me (Alcatrazz)
The Mirror Lies
Night Games
Lost in Hollywood (Rainbow)
www.grahambonnetband.com / www.facebook.com/grahambonnetmusic