Loud Park gig report: Cradle of Filth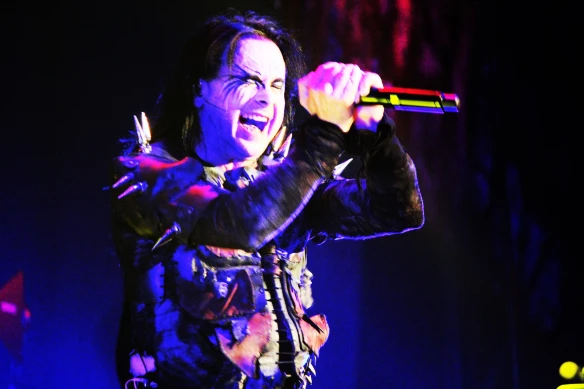 English extreme metal band Cradle of Filth finally made it back to Japan for a great but short festival gig. They will be back in Japan in May for headline gigs.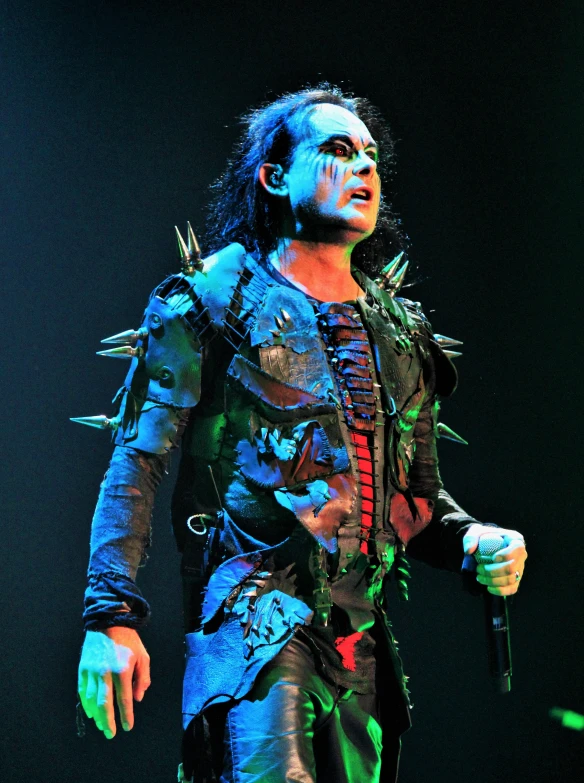 Expectations were high when Cradle of Filth returned to Japan after a long absence. With a splendid new album out and what seems like a strong band line-up, the gig at Loud Park on Sunday 15th October was the start on a major world tour for the band.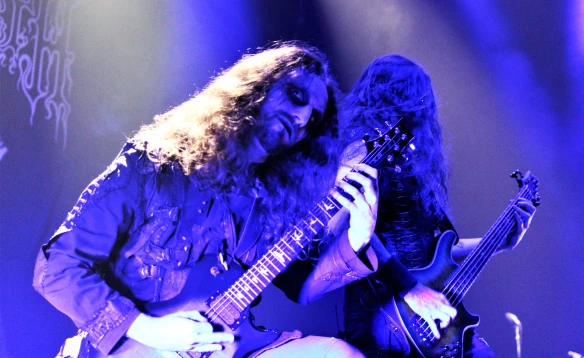 At the Loud Park festival at Saitama Super Arena outside Tokyo, It's a short festival gig for Cradle of Filth, so this afternoon Japanese fans are treated to a "best of" set of Cradle favourites such as "Beneath the Howling Stars", "Dusk and Her Embrace", "Born in a Burial Gown", "Nymphetamine (Fix)", "Blackest Magick in Practice" and "Her Ghost in the Fog". Sadly we only get one song, the terrifically haunting "Heartbreak and Seance", from the new fabulous album "Cryptoriana – The Seductiveness of Decay".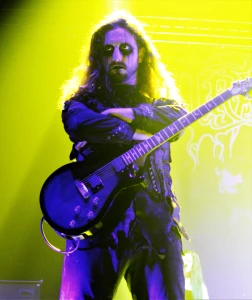 Band founder and frontman Dani Filth is in fine form and clearly enjoys performing for his fans. His possessed singing style works a treat with Cradle's music. It's sinister, insane, beastly and entertaining at the same time. He knows what he's good at and how to deliver that to his fans. The current line-up of the band is tight. Drummer Martin "Marthus" Skaroupka is a long-serving member, but the rest of the band (Richard Shaw and Marek "Ashok" Smerda on guitars, Daniel Firth on bass and Lindsay Schoolcraft on keyboards and vocals) are newer additions. Having had the same line-up for the past two studio albums and tours, it seems to be a stable line-up that will hopefully survive for the long term.
Cradle of Filth will return to Japan in early May for three headline gigs in Tokyo, Osaka and Nagoya. Based on the Loud Park gig, we can have even higher expectations on the headline gigs in May.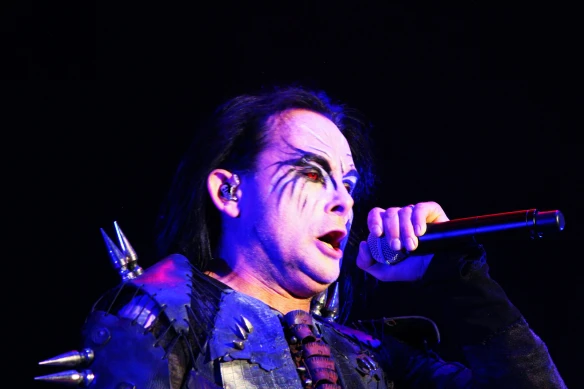 www.facebook.com/cradleoffilth