Review: Hellgoat "Eden in Flames"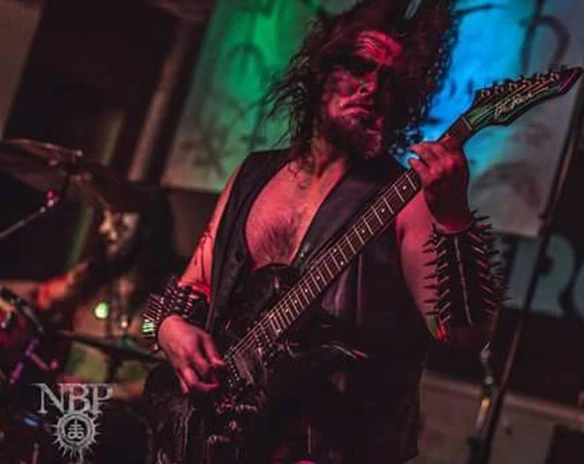 Hellgoat is back with a new hellish single and a US tour.
I like goats and Hellgoat is an American black metal band with goats all over the place. That is a good start. Hellgoat formed in Atlanta, Georgia in 2004 and released their first full-length album, "Blasphemy From Serpent Tongues", in 2005. It has since released several records and toured. Their most recent full-length album, "Infernal Zeal", came out in 2015.
This eminent two-track 7-inch single, which coincides with the band's US tour during the autumn, starts off with some scene-setting sounds of goats, a fire and distant chanting, before we get a beastly roar and move into the black metal musical mayhem of "Inner Sanctum Ablaze" and "Scars of Our Devotion". Hellgoat is old-school, primitive black metal of the best kind. The production is also old-school in the old demo-cassette way. It fits the music. This is terrific unrelenting underground black metal. It is brilliantly unpleasant and does the trick. Head-cleaning stuff.
The "Eden in Flames" single will be released on 15th September jointly on American labels Boris Records and Pale Horse Recordings.
www.facebook.com/hellgoat-359498710801448/?fref=nf