Gig review: Dust Bolt | Old-school thrash metal from Germany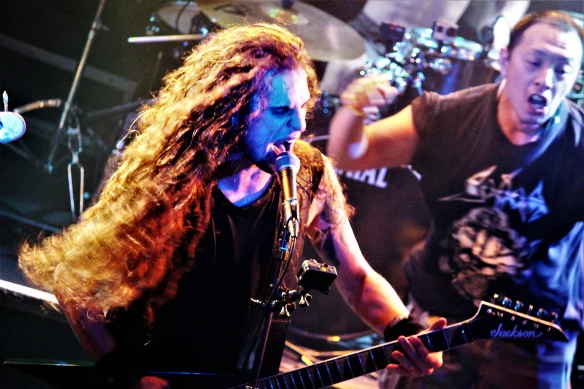 German thrashers Dust Bolt make a terrific debut on the Japanese stage with an energetic heavy metal show.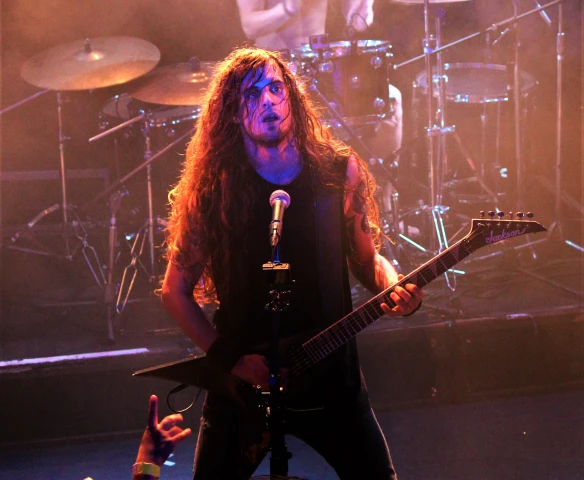 Dust Bolt at Rock Maykan, Meguro, Tokyo on 13th December 2018
Formed in Bavaria, Germany in 2007, German thrashers Dust Bolt now have three studio albums under their belt: "Violent Demolition" (2012), "Awake the Riot" (2014) and "Mass Confusion" (2016). Their fourth album, "Trapped in Chaos", will be released by Napalm Records in January. This evening we get a taste of the forthcoming album in the form of the songs "The Fourth Strike", "Dead Inside" and "Bloody Rain" as well as the first-ever live performance of the track "Another Day in Hell". Overall the gig's set list, a great mix of old and new material, is a perfect introduction to the band which consists of Lenny Bruce on vocals and guitar, Flo Dehn on guitar, Ben Muenzel on bass and Nico Rayman on drums. Among the older material, we get to hear splendid songs like "Distant Scream (The Monotonous)", "Toxic Attack", "Soul Erazor" and of course the fantastic anthem "Agent Thrash".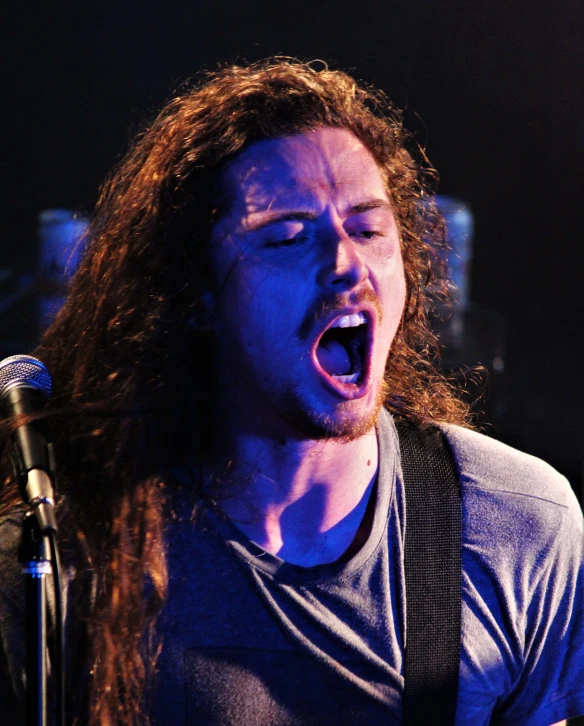 They have some technical issues during the show's first song, "The Fourth Strike", but they just get on with it (and they finish a sweaty and great show by playing the song once again). The raw energy of Dust Bolt reminds me a lot of the power and enthusiasm of the American Bay Area thrash metal scene in the early 1980s. Musically they are also closer to American old-school thrash than the German school of thrash metal. "We don't listen that much to other German bands. We're more into the American thrash metal bands," Lenny Bruce tells me after the gig. Most of all, this is bloody good thrash metal delivered by a terrific band.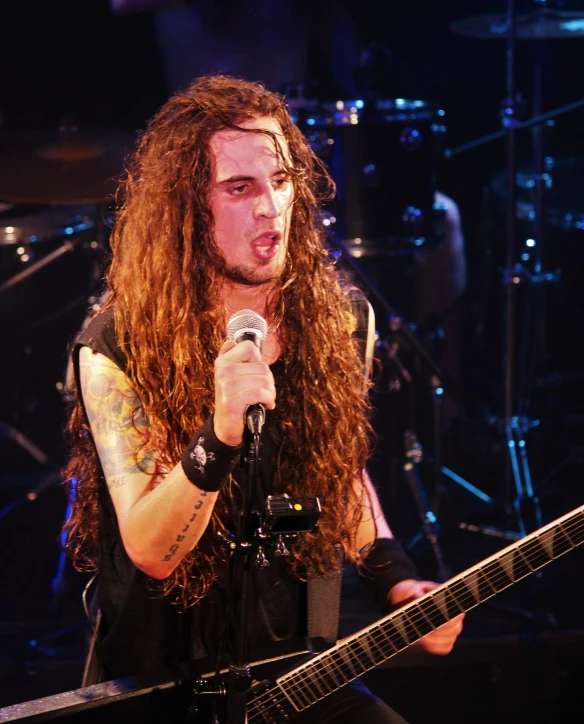 The Tokyo audience is with the band from the start. We get circle pits, stage diving and crowd surfing. Between songs we get shouts of "Dust Bolt! Dust Bolt!". This is the band's first-ever visit to Japan and it is a very good start. The show was filmed and recorded and if everything goes as planned, this live material should appear as bonus material on the Japanese edition of the new studio album (which will be released by Metal Justice Tokyo in the coming months).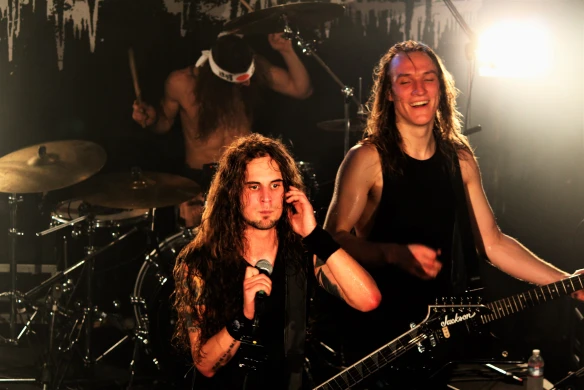 Germany has always been a leading heavy metal nation, but now there's a new generation of great German metal bands with the talent and work ethic to take on the world. Dust Bolt is right there at the front. A big thank you to promoter Metal Justice Tokyo for bringing another top-quality thrash metal band to Japan.