Album review: Graham Bonnet Band "Meanwhile, Back In The Garage"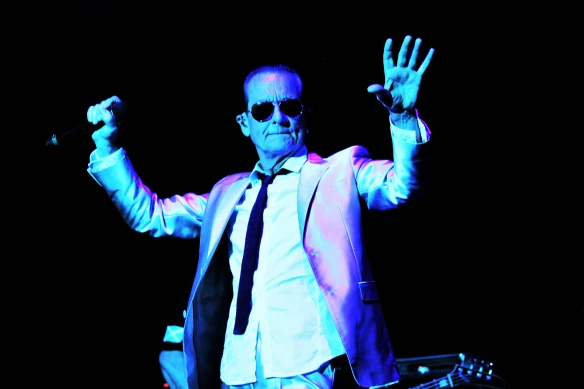 He's 70 and he had his first hit single 50 years ago. But Graham Bonnet is not done yet. He's better than ever, bursting with energy and he is still very much relevant as he shows on the new Graham Bonnet Band album.
Graham Bonnet is a living legend, not least from his past with Rainbow, Michael Schenker Group and Alcatrazz. He has had a long and varied career in the music business and he is still busy with Graham Bonnet Band, Michael Schenker Fest and other projects. Originally from the English seaside town of Skegness, Bonnet has called California home for several decades by now. His characteristic voice is easily recognisable and he has successfully managed to use that in all sorts of music without sounding out of place.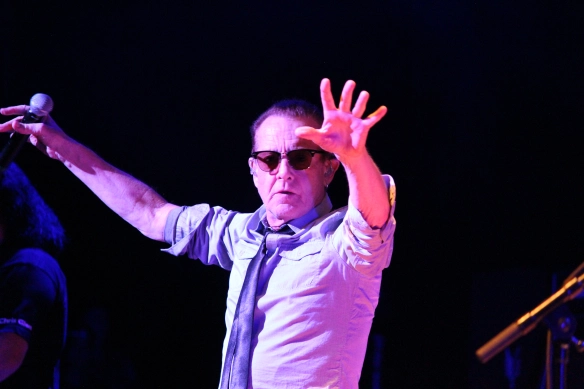 Throughout Bonnet's career, he has often had phenomenal guitarists complementing his voice: Ritchie Blackmore, Michael Schenker, Yngwie Malmsteen, Chris Impellitteri, Bob Kulick, Conrado Pesinato and so on. On this new album, yet another fab guitarist has emerged in the Graham Bonnet world: Joey Tafolla of Jag Panzer fame. Already on the first song, the album's title track, "Meanwhile, Back In The Garage", we get introduced to Tafolla's fingers. It's a great song with some progressive rock parts combined with that remarkable voice. Tafolla gets to shine with his guitar on tracks such as "America… Where Have You Gone?" and "Past Lives". Splendid! But it's not guitar wankery, it's guitar wizardry done without overshadowing Bonnet's voice. Tafolla knows he's here to enhance Bonnet, not block him. Since recording the album, Tafolla has moved on and been replaced in the band by Kurt James (Steeler, Stryper, Driver, Black Sheep, Neil Turbin's Deathriders). On this album, we get one track, "Livin' in Suspicion", on which Kurt James plays the guitar. It will be interesting to hear what James will bring to this band live. Graham Bonnet Band has a steady, dynamic and fierce rhythm section consisting of bassist Beth-Ami Heavenstone and Mark Benquechea on drums. Of course, the band also has maestro Jimmy Waldo on keyboards, who has previously played with Bonnet in Alcatrazz and Blackthorne.
The album mainly consists of great original material – mainly modern sounding classic rock – written by the band. But we also get a cover of "We Don't Need Another Hero" (the track written by Terry Britten and Graham Lyle and sung by Tina Turner on the "Mad Max Beyond Thunderdome" soundtrack in 1985) and a terrific live version of Alcatrazz song "Starcarr Lane". It all adds up to one very enjoyable grown-up rock album. "Sea of Trees" is fabulous and one of the standout tracks on this strong album, but "America… Where Have You Gone?" is probably my favourite track. "The Crying Chair" is an emotional power ballad where Bonnet's voice and an acoustic guitar take centre stage. Overall It is quite a varied album, ranging from hard rock to classic rock. This band can pull it all off and they do, over and over again. Love it. I love pretty much everything Graham Bonnet has ever done. The new Graham Bonnet Band album is no exception. It's up there with the best of his work. And while this is an album built around the phenomenal singer Graham Bonnet, this is a band effort and what a band it is!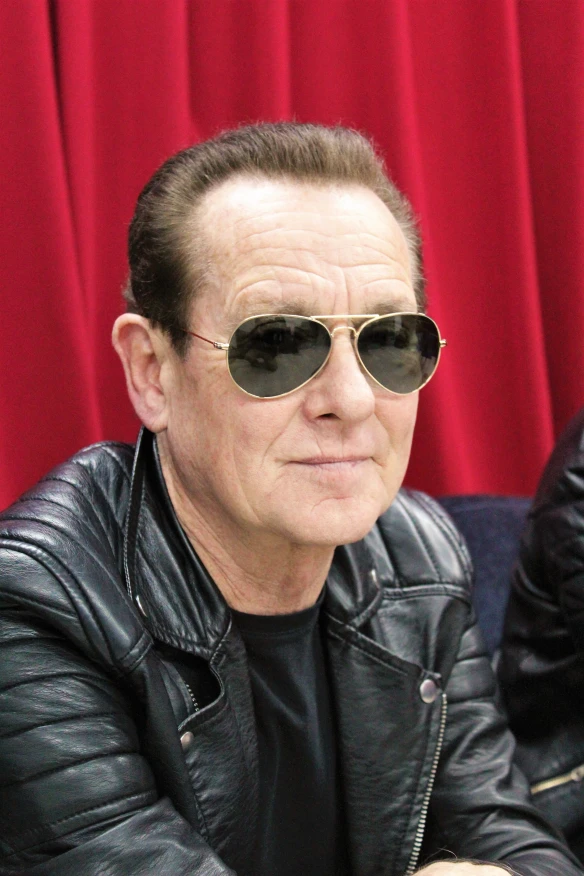 Graham Bonnet Band's album "Meanwhile, Back In The Garage" will be released on 13th July via Frontiers Music. The Japanese edition is being released by King Records.
www.facebook.com/grahambonnetmusic