Album review: Unanimated "Victory in Blood" | Swedish death metal
Unanimated is a Swedish melodic death metal band with black metal influences. Its new album is one of the best death metal releases of 2021.
Formed in Stockholm, Sweden in the late 1980s, Unanimated is a band that was part of the original wave of Swedish death metal bands. The band released its debut album "In the Forest of the Dreaming Dead" in 1993. "Victory in Blood" is the band's first full-length album since 2009's "In the Light of Darkness". It's dark, fast, heavy, aggressive and uncompromising. At times, it's rather technical and always bloody good. It is no doubt one of the best death metal releases of 2021.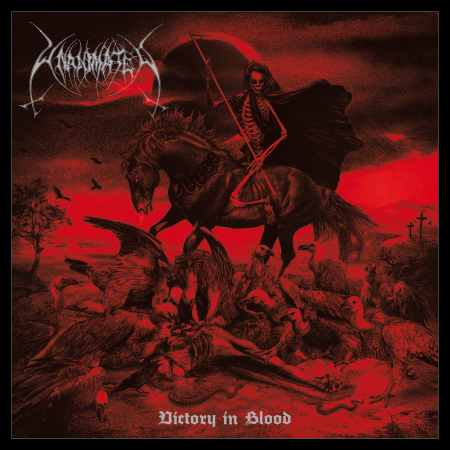 On a track such as "Scepter of Vengeance" (one of the album's peaks), the music and not least the vocals are almost animalistic. Wow! "Chaos Ascends" is not chaotic at all, but a splendidly haunting instrumental track built around an acoustic guitar. "The Golden Dawn of Murder" is more chaotic but it is organised chaos and sublimely brilliant. "Divine Hunger" is my favourite track with its driven drums and riff-happy heavy metal guitars.
The band's current line-up features original members Richard Cabeza on bass (he's also in Dismember and has been a live member of Dark Funeral) and Jojje Bohlin on guitar (ex-Desultory, Zebulon). They are joined by Jonas Deroueche on guitar (ex-Carbonized), Anders Schultz on drums (Unleashed) and Mikael Broberg on vocals (Born For Burning, Contempt of the Light, ex-Celestial Pain). It is a very good version of the band.
Unanimated's new album "Victory in Blood" is out now via Century Media Records.