Single review: Zinny Zan "It's No Good"
Zinny Zan is wrong. The new single "It's No Good" is beyond good. It's great.
Zinny Zan is wrong. Not just a little bit wrong. He is dead wrong. Swedish vocalist Zinny Zan and his fab band are about to release a new single with the title "It's No Good". Bah! It's good, it's more than good. It's fabulous. Once again, Zinny and his men have surprised me. "It's No Good" is not the hard rock song I was expecting. It is a cover of a Depeche Mode song from 1997 that Zinny Zan has turned into a fabulous but low-key contemporary rock song with an underlying suggestive rhythm, dreamy keyboards and great guitar work by Stefan Bergström, all built around Zinny's voice.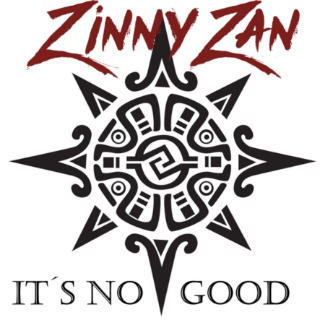 Zinny Zan has provided the soundtrack to my life since I was a kid. Fronting fab acts such as Easy Action, Kingpin, Shotgun Messiah, Zan Clan and, more recently performing under the names Stagman and Zinny Zan, Zinny has created and performed music across different genres. But no matter what style of music he takes on, Zinny always delivers. Following a singer-songwriter stint when he performed in Swedish, he has now returned to the hard rock and rock'n'roll world and is delivering fab rock sung in English. I am no longer surprised by anything this man does. Now we know that he and his band can even pull off a Depeche Mode cover.
The single is out on 18th February and will also feature on Zinny Zan's forthcoming album "Lullabies for the Masses". Out on 20th May via Wild Kingdom Records.