Album review: Eliminator "Ancient Light"︱British heavy metal
Proper denim-and-leather heavy metal from England. Eliminator shows us that there's hope for British music.
Eliminator is a denim-and-leather type heavy metal band from Lancaster, England. The band's sound is a lovely take on NWOBHM with some modern touches. The resulting stew is proper British heavy metal. There are echoes here of British giants Iron Maiden and Judas Priest as well as cult legends such as Angel Witch, Raven and Tank. But make no mistake about it, these Lancashire lads are no copycats. They seem to have soaked up plenty of metal basics from the NWOBHM scene, added a thin layer of thrash metal and then decorated it all with other bits and pieces. The end result is Eliminator and it's great. The band released an EP called "We Rule the Night" a decade ago. Since then, there have been a few line-up changes and they have appeared on a few compilation releases. They released their debut full-length album "Last Horizon" in 2018.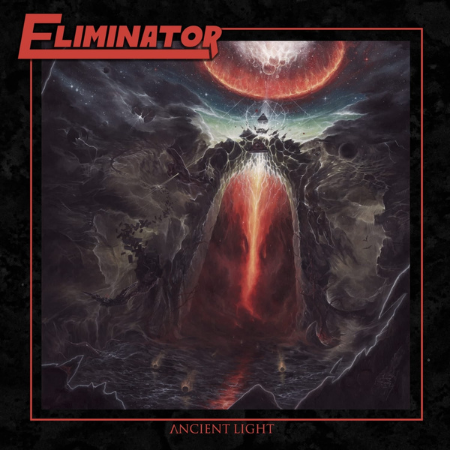 Now, "Ancient Light", a fab new ten-track album, is ready to be served to us hungry metalheads looking for a sonic kebab with extra sauce. So? Well, the lads pull it off. It's a full-on denim-and-leather heavy metal album with great songs. For those of us who like straight-up heavy metal, this is a terrific album. It's riff happy, full of the stuff that we love about British metal whether it is old or new. This is a solid British metal band and the "Ancient Light" album is as solid as Lancaster Castle. The fabulous "Goddess of Life" makes me play air guitar at the dining table and I headbang my way through "Mercy" until my wife tells me to sit still and I get strange looks from both my son and the family dog. But it's hard to sit still when you're listening to Eliminator.
Eliminator's "Ancient Light" will be released on 14th January via Dissonance Productions/Cherry Red Records.