Album review: Lechery "We Are All Born Evil"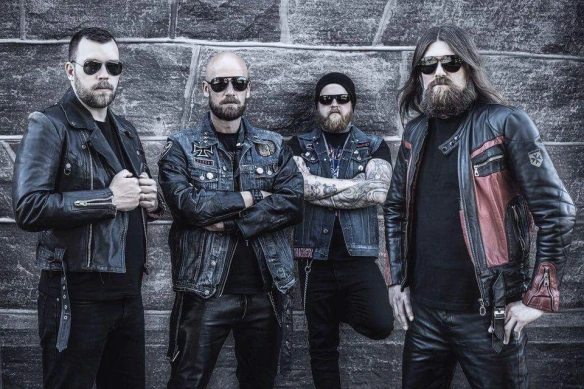 Arch Enemy veteran Martin Bengtsson is back with a new Lechery album full of classic Swedish metal.
Martin Bengtsson is best known as a former Arch Enemy member (he played bass on their second album "Stigmata" in 1998). Since 2006 he has played a more traditional form of heavy metal with his current band Lechery, in which he handles vocals and plays guitar.
Lechery, which debuted in 2008 with the album "Violator", is musically quite far removed from Arch Enemy. Lechery lives closer to the valleys of classic heavy metal and power metal. Lechery's native Sweden has long been strong in traditional heavy metal, going back to the early to mid-1980s with bands such as 220 Volt and Heavy Load. However, Lechery is no copycat band. They have taken that foundation and built further on it by adding their own style to the mix and creating a few anthems along the way. It works very well.
"We Are All Born Evil" is the band's third album and follows 2011's "In Fire". The album kicks off with the very HammerFall-esque "Heavy Metal Invasion". This is a solid album built on a foundation of 1980s metal: great guitars, catchy songs, shout-along choruses and a production that oozes the 1980s (in a good way). Love it. Song titles such as "Rule the World", "Breaker of Chains" and "Even A Hero Must Die" are very telling of what this is all about. Good old heavy metal in the Swedish tradition.
Lechery's album "We Are All Born Evil" will be released on 19th January via Bleeding Music Records.