Album review: Grá "Väsen" | A cold and dark soundtrack to the end of the world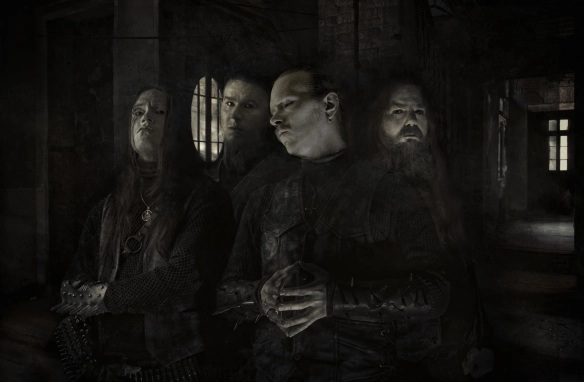 Dark Funeral frontman Heljarmadr returns with Grá's new album: a fabulously dark, cold and dramatic Nordic soundtrack to the chaotic end of the world.
When vocalist Heljarmadr is not busy with Dark Funeral, he is fronting Grá, another splendid Swedish extreme metal band. Grá was founded in 2010 and "Väsen" is the band's third full-length studio album. Grá has some of its roots in black metal, but on "Väsen" the band shows us that these dark minds are capable of much more than that. The characteristic voice of Heljarmadr obviously reminds us of Dark Funeral, but musically this is quite different.
Lyrically, Grá performs in both its native Nordic tongues and in English. The Nordic identity is very much part of what this band is about. There is a foundation here built on the frozen landscapes of the north and plenty of references to Norse mythology. The music is often extreme. We get chaos and sorrow, yet there are many melodic parts, mainly of the haunting kind. There is a great use of keyboard soundscapes, adding more horror to the furious attack of the guitars and drums. "Krig" is the album's standout track. It is full of hatred, preparation for battle and destruction. It is rivalled by "King of Decay" as the album's best track. "The Devil's Tribe" is another smashing track on this album. It keeps going back and forth tempo-wise and it has a rather evil spirit about it. Pitch black, certainly no rays of sunshine here. Splendid! The title track "Väsen" is also a highlight for me on this eight-track album where we get a lone acoustic guitar breaking in among the electric mayhem.
Overall "Väsen" is a terrific album of eerily extreme metal from Sweden. Great stuff. The future is bleak, all hope is gone. But at least we have a splendid soundtrack to listen to while the world falls apart. Or something of quality to play at your funeral.
Grá's new album "Väsen" is out now via Carnal Records.