Gig review: Over The Hill and Legend of Truth at Pit Bar
An excellent evening of sweaty music in a legendary basement rock bar.
Over The Hill and Legend of Truth at Pit Bar, Nishi-Ogikubo, Tokyo, Japan on 12th August 2022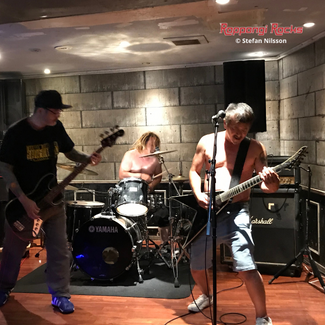 As much as I sometimes enjoy big mainstream stadium or arena rock shows, I perhaps even more like my underground, grassroots club and bar gigs. The kind of gig where there are no barriers and real interaction between artists and audience. On Friday night, I was in for a Tokyo music underground treat at the legendary punk rock basement venue Pit Bar in Nishi-Ogikubo. It's an excellent small and cosy venue where the audience can get close to the performers and, equally important, get drinks from the bar without missing any of the performances.
Japanese trio Legend of Truth warmed up the audience with a high-energy, sweaty and bare-chested performance of a musical stew made from punk rock, hardcore and thrash metal. The rhythm section knew their stuff while vocalist and guitarist Makoto Toyoizumi spent a big chunk of the performance interacting with the audience members. An excellent start to the evening. Over The Hill is a newly-formed Tokyo-based band consisting of Englishman Joe Duggan on vocals, American Bill Jokela on bass and a trio of Japanese musicians – Taka Sano on drums, Tim Yoshida on rhythm guitar and Kenta Sugawara on lead guitar. The band played what can best be described as punky, thrashy heavy metal. Heavy but with some great melodic guitar solos by the excellent Kenta Sugawara. This being the band's debut gig, I was pleasantly surprised not just by the good performance, but also by the quality of the songwriting. As the band kicked off its short but entertaining set with "Old Boy", frontman Joe looked like he was possessed. His vocal style and stage moves can perhaps best be described as an unholy mix of Black Sabbath's Ozzy Osbourne, Napalm Death's Barney Greenway, Sex Pistols' Johnny Rotten and Voivod's Denis "Snake" Bélanger. My favourite tracks in the set were the band's very own anthem "Over The Hill" as well as the terrific "Twisted". The band had the audience with them from the very first note and the support remained throughout the set. There was a certain catchiness to the band's heavy songs that got the audience hooked. Joe Duggan proved himself as a frontman who can keep an audience interested and engaged. What a great start for a new band!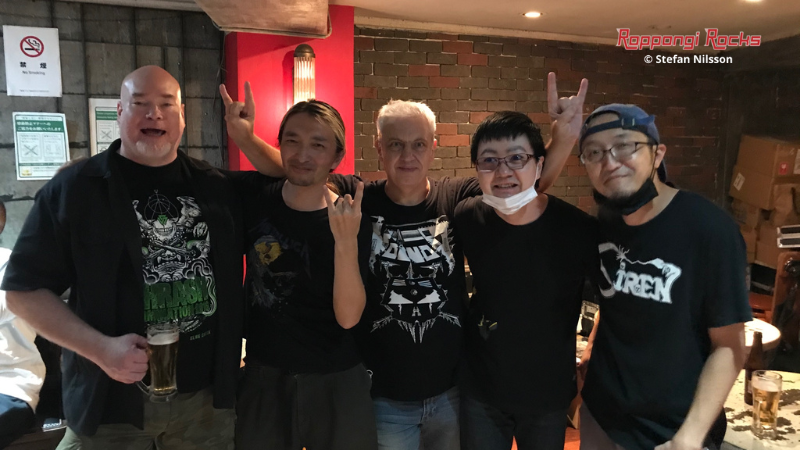 www.facebook.com/legendoftruth