Amaranthe rocks Tokyo once again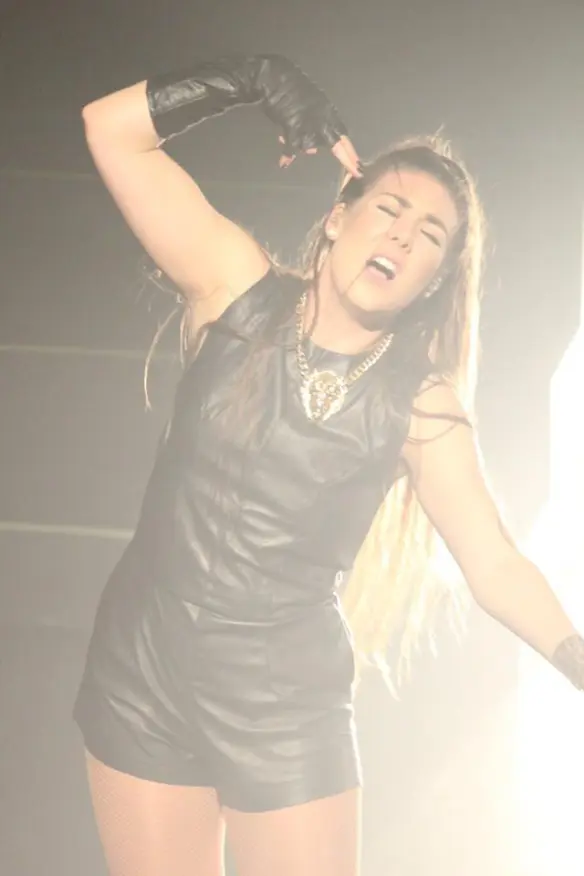 Melodic Swedish rockers Amaranthe gives us a busy "best of" set as they once again rock Tokyo with their upbeat hard rock infused with catchy pop hooks.
With three solid albums released over the past four years, Amaranthe has created a great catalogue of music to choose from for their gigs. And playing gigs is what they do. They are constantly touring in Europe, North America and Japan. Amaranthe is a great band of rockers who simply won't get off the tour bus.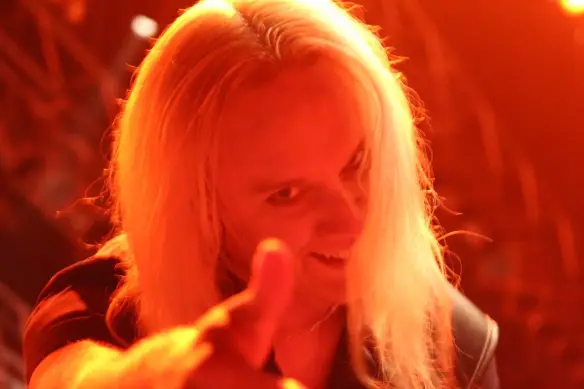 This is the band's fifth time visiting Japan in four years and you can tell as the fans know all the songs. I have seen them on four occasions in Japan and they always deliver. They are a consistent band who doesn't seem to have any bad days at work. The fact that they have performed at the Loud Park heavy metal festival in Japan twice (in 2011 and 2014) has greatly helped them getting new Japanese fans. Since their first showcase gig at legendary Astro Hall in Harajuku, Tokyo in July 2011, they have won some seriously devoted Japanese fans. It was the early success in Japan that kicked off their international career.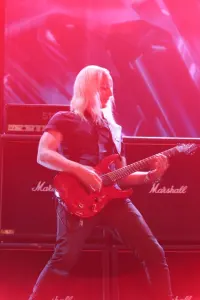 Amaranthe is a fun bunch of people and it shows up on stage. They deliver a great gig full of their trademark upbeat hard rock infused with catchy pop hooks, keyboard landscapes and three great vocalists with very different styles. They have s strong start to the gig with "Digital World", "Trinity" and "Hunger" and they just keep going from there. Amaranthe's power ballads ("Burn With Me". "Over and Done" and "Amaranthine") go down as well as the rockier stuff in the set list.
Best this evening are "Massive Addictive", "Afterlife", "Call Out My Name" and the knockout encore that gives us a very strong four-song finale – "Automatic", "Dynamite", "Drop Dead Cynical" and "The Nexus". Great stuff. Amaranthe will no doubt be back for their sixth Japan tour in a not too distant future. Japan is still in love with this band.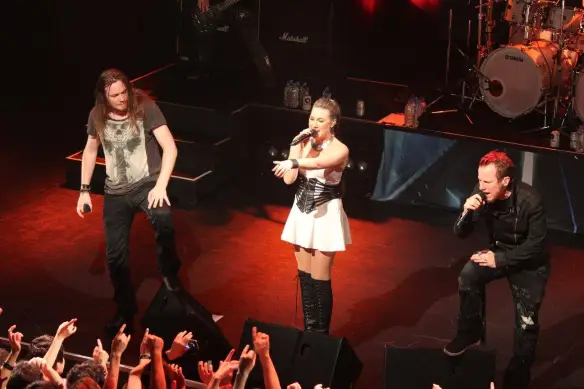 Amaranthe – band members
Jake E – vocals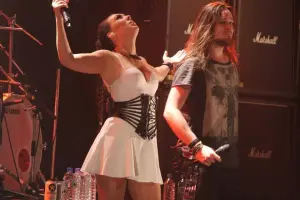 Elize Ryd – vocals
Henrik Englund Wilhelmsson – vocals
Olof Mörck – guitar
Johan Andreassen – bass
Morten Løwe Sørensen – drums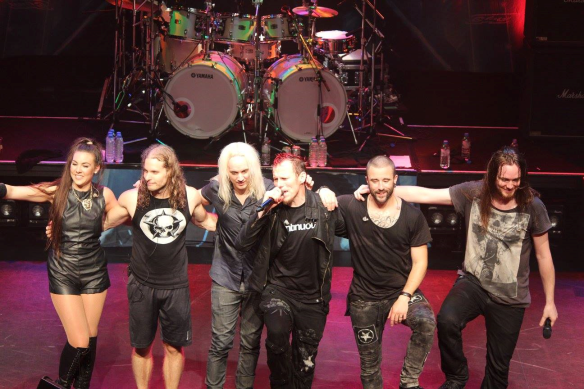 Set list – Amaranthe – Tsutaya O-East, Tokyo 17th July 2015
Digital World
Trinity
Hunger
Invincible
Razorblade
Infinity
1,000,000 Lightyears
Serendipity
True
Massive Addictive
Over and Done
Afterlife
Burn With Me
Electroheart
Leave Everything Behind
Amaranthine
Call Out My Name
Automatic
Dynamite
Drop Dead Cynical
The Nexus
www.amaranthe.se/ / www.facebook.com/amarantheband