Gig review: Frantic Amber and Quor in Shinjuku
An excellent Tokyo evening of melodic death metal from Sweden and quirk rock from California.
Frantic Amber and Quor at Zirco, Shinjuku, Tokyo, Japan on 23rd June 2023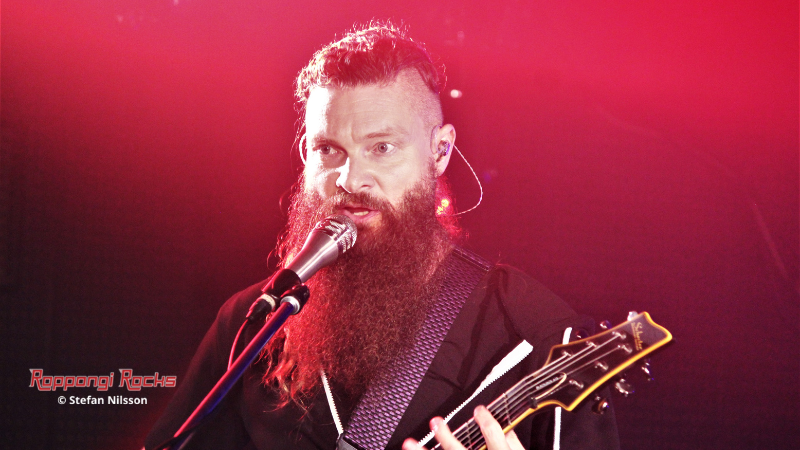 Quor is a quirky riff-heavy hard rock trio with hints of Voivod, Red Hot Chili Peppers and Prong. Weird, wonderful and very good. Like a good-looking bastard offspring of Suicidal Tendencies and Rush. The American power trio, formed in California in 2011, consists of Brian Corn on lead vocals and guitar, Doug "Smitty" Smith on bass and vocals and Danny Schreiber on drums. They put on a fab warm-up set focused on having a good time on stage and winning over the audience. Quor has done several Japanese tours and this gig was part of a Japan tour with stops in Osaka, Nara and three shows in Tokyo. They, obviously, did win the audience's hearts. Extra plus for Smitty who performed the gig in shorts to show off his red Roppongi Rocks socks.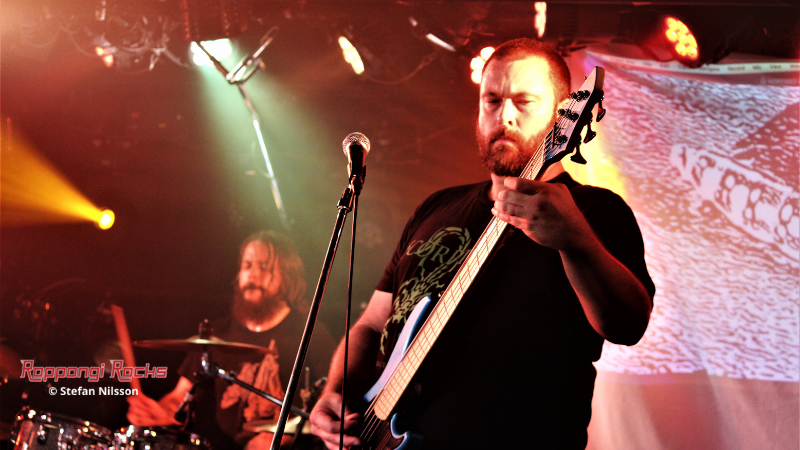 This evening at the excellent Zirco venue in Shinjuku, the band had time for twelve songs. The band chose the songs well and managed to play a whole bunch of everyone's favourite tracks, including "Raising the Dead", "Life is a Hard Thing", "Contagious" and "Twiddle in the Middle". They finished a sweaty set with the band's latest single "Sam Meets Sara". Quirk rock for the win!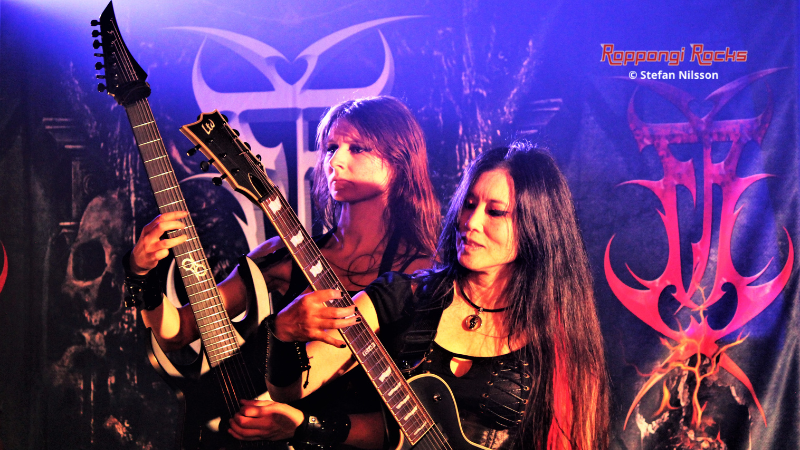 Frantic Amber is a Stockholm-based melodic death metal band but it can hardly be described as a Swedish band. It's more a case of an international band based in Sweden. The current touring line-up features two fab and fierce Sweden-based Japanese musicians – guitarist Mio Jäger and bassist Risa Andersson. Excellent lead vocalist Elizabeth Andrews is Danish and drummer Marcus Dalmanner is from Colombia. Only guitarist Isabelle Romhagen is actually Swedish.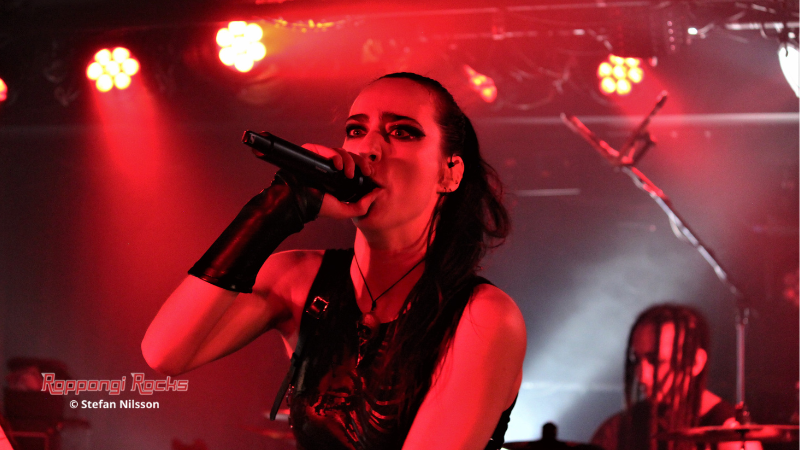 This evening in Tokyo, the band was simply awesome. The music was brutal and excellent. They performed an exquisite and relentless death metal show with no room to breathe. They opened with the sinister track "Burning Insight" and from there the brutality got unleashed. Throughout the gig, Isabelle looked like she wanted to kill someone, but lucky us, she took out the anger on her guitar and produced some beautifully brutal music. The band was as tight as a packed Tokyo commuter train during rush hour. Marcus and Isabelle are also members of Riket and it seems that they have brought plenty of that mayhem into Frantic Amber's live performances. Mio's past as guitarist in Ice Age, one of Sweden's best-ever thrash metal bands, has brought some grit to the band as well.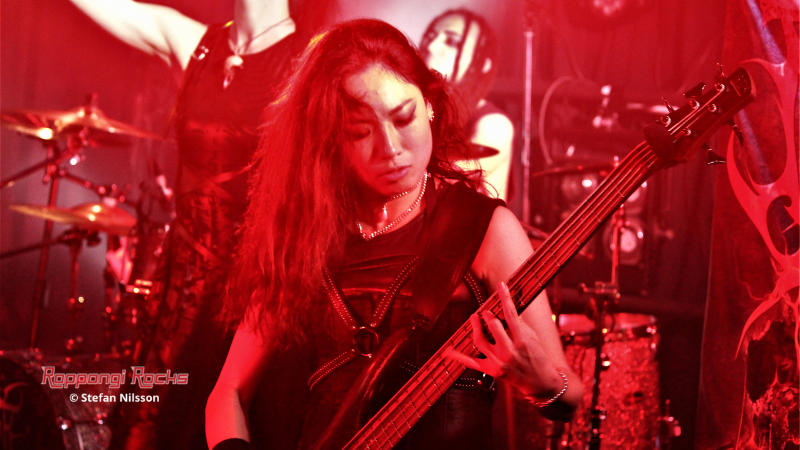 The newest addition to the band, bassist Risa Andersson, was an excellent rhythm maker. Her bass was unusually loud in the mix (that's a good thing!). She joked with me afterwards and said that it was because she is Japanese and could tell the local sound engineer in Japanese to turn up the bass! True or not, it was terrific to hear the bass properly, especially when it is played that well. The band's three most recent singles – "Angel Maker", "Bloodbath" and "Black Widow" – were among the best songs in the setlist. They finished their set in style with "Self Destruction" and "Ghost", both from the 2015 album "Burning Insight". What an excellent lesson in brutality this show was!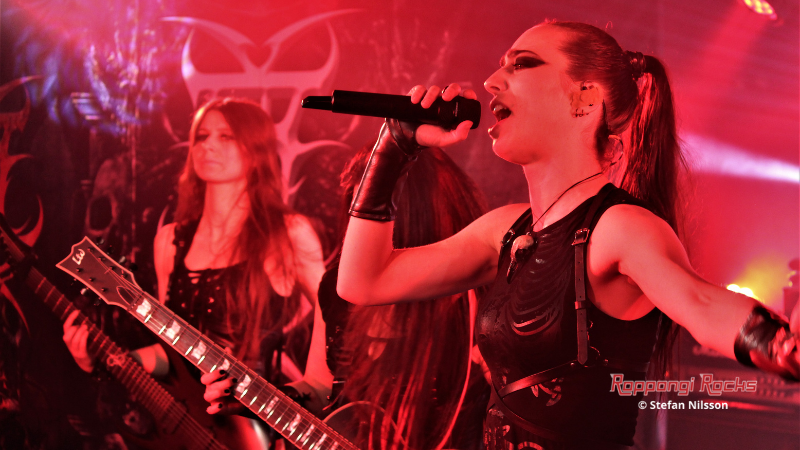 This was an evening with two rather different bands on the bill. But the contrast worked incredibly well and the audience loved it.