Album review: The Night Flight Orchestra "Amber Galactic"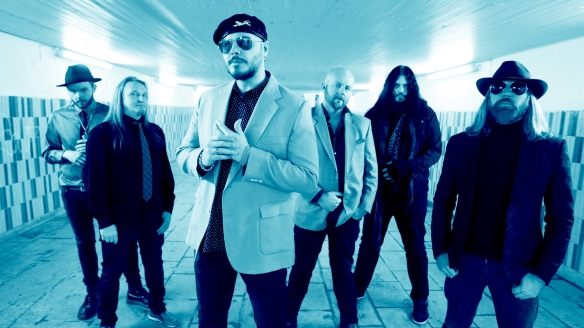 Soilwork and Arch Enemy members get together for some catchy classic rock fun on the new album by The Night Flight Orchestra.
Featuring members from bands such as Soilwork and Arch Enemy, one might get the wrong expectations when putting on the new album by The Nigh Flight Orchestra. This is no death metal album, but a very different kind of rock music. This is more in line with classic rock and progressive rock from the 70s, but without sounding dated. It reminds me to a degree of 70s artists such as Manfred Mann, Boston, Kansas, Blue Öyster Cult and Journey, but with a contemporary touch to it. This is the band's third album, following 2012's "Internal Affairs" and 2015's "Skyline Whispers". They deliver plenty of classic rock with pop-like catchiness on this splendid album.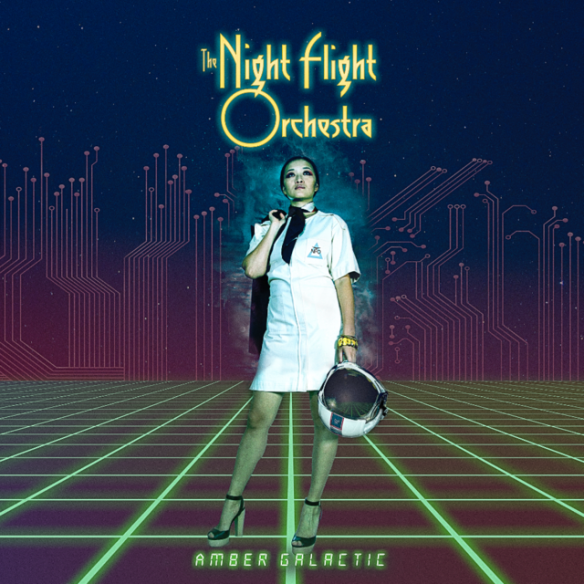 Some of the tracks, such as "Midnight Flyer", "Gemini", "Domino" and "Something Mysterious", are fabulous good-natured tunes, far removed from the doom and gloom of death metal. "Sad State of Affairs" has a bit of a KISS vibe to it with a 70s-style Ace Frehley guitar all over it. What a great side project this is for these musicians. Lots of fun and great tunes. My standout favourite is "Star of Rio" which chugs along like a beach party with free-flowing drinks.
The band consists of Björn Strid (Soilwork) on vocals, Sharlee D' Angelo (Arch Enemy, Spiritual Beggars, Witchery and formerly of King Diamond and Mercyful Fate) on bass, David Andersson (Soilwork) on guitar, Richard Larsson (Von Benzo) on keyboards, Jonas Källsbäck (Mean Streak) on drums and the most recent addition Sebastian Forslund (Kadwatha) on guitar and percussion.
The Night Flight Orchestra's "Amber Galactic" is out now via Nuclear Blast.