Interview: Nils Molin of Dynazty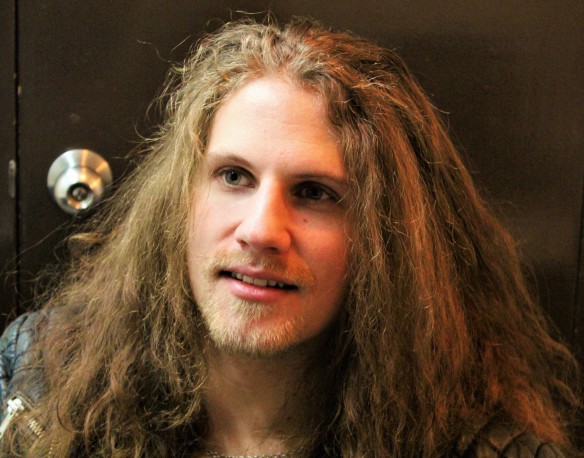 When Swedish melodic metal band Dynazty finally came to perform in Japan, Roppongi Rocks' Stefan Nilsson sat down with vocalist Nils Molin for a chat about the band's journey so far.
Sweden has a long and proud tradition of bringing melodic metal bands to the world. Ever since the early 80s when Europe first won the Japanese fans' hearts, Japan has been a special place for many of these melodic bands who have built up a loyal following here. Dynazty fits in very well in this tradition. With five studio albums below their belts, they recently came to Japan to perform for their fans for the first time. All of the band's five albums have been released in Japan, licensed by local record label Marquee (who has also released albums by other Swedish bands such as H.E.A.T. and Soilwork).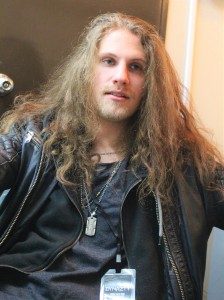 On the Dynazty's two most recent releases, 2014's "Renatus" and 2016's "Titanic Mass", they have refined their sound and become a bit heavier while still remaining melodic and catchy. It feels as if they have found their place now. "These latest two albums naturally fit together. The latest, 'Titanic Mass', feels like a natural follow-up. Whether or not we've found our sound now, one can really never know. We will for sure continue in this direction, but we're probably going to continue to develop," says vocalist Nils Molin as we meet backstage a few hours before the band is due to perform in Japan for the very first time.
Has it been tough to find a balance between melodic and heavy as you write new songs? "There are obviously those that have abandoned us. But they were surprisingly few and it was surprisingly many who welcomed our change. We almost expected a bigger backlash from our early fans. There are of course those that want us to go back but we won't be doing that. It's in the past. Development goes forward, not backward. Haha!!"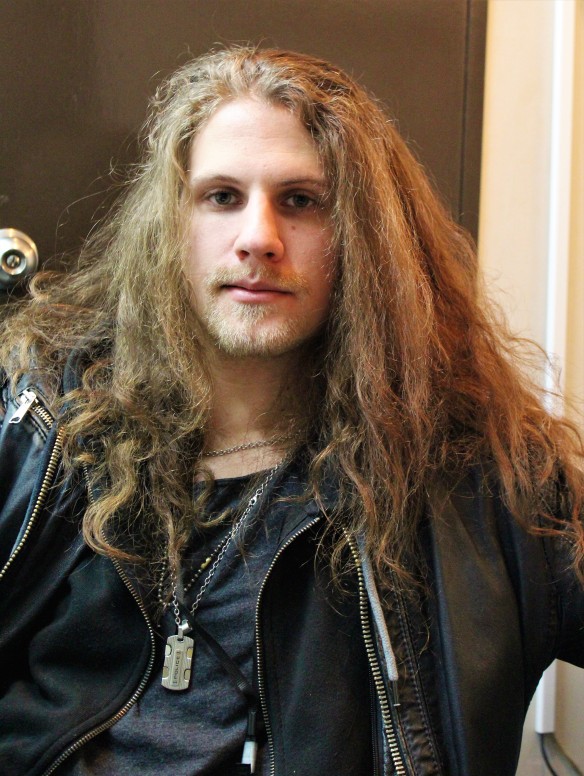 In recent times the band has taken a bigger role in the production of its music. The latest album was produced by the band with assistance of Swedish production giant Peter Tägtgren (Amon Amarth, Marduk, Kampfar, Overkill, Children of Bodom, Dark Funeral, Pain, Enslaved, Belphegor, Amorphis and many more). What's behind the band taking more control of production? "It's for several different reasons. First and foremost it is the way we work when we write songs and demo them at the same time. The whole process is part of the production. When we present the demos they are in principle already produced. They barely change at all when we then record them properly. Additionally, we are protective of how we express ourselves. We feel that we stand on our own legs and that we are realising our own plan to a hundred percent" says Molin, who together with the band's two guitarists, Love Magnusson and Mikael Lavér, write most of the music.
With the band having released five albums, there is now a decent back catalogue to choose songs from when set lists are decided. Is the focus now on songs from the latest two albums? "Yes, it is, mainly. When we choose songs, the important thing for us is to think about what kind of dynamics you want at the gig. Thus, the odd song from the old albums may sneak into the set list because it fits nicely with the dynamics when you want to take down the tempo and the intensity. But mainly we now play songs from the last two albums as that is the sound we represent nowadays."
Nils Molin grew up in a small, rural town. How did he end up in an internationally successful rock band touring the world? "I definitely had dreams when I was younger. Mainly I dreamt about playing music. Whether or not I would become successful or famous, that wasn't so important. It was more about being able to get out there and play music, to be able to professionally work with what I was passionate about. That was the dream. After senior high-school I travelled, went to Australia. Just as I got home I was contacted by these guys in Dynazty who had just formed the band. They had listened to a few demo songs I had put up on Myspace as they were looking for a singer. They contacted me and asked if I was interested in coming down to try out and if I would be interested in moving down to Stockholm to work on this band one hundred percent. I tried out and it felt really good. Then I packed up my things and moved."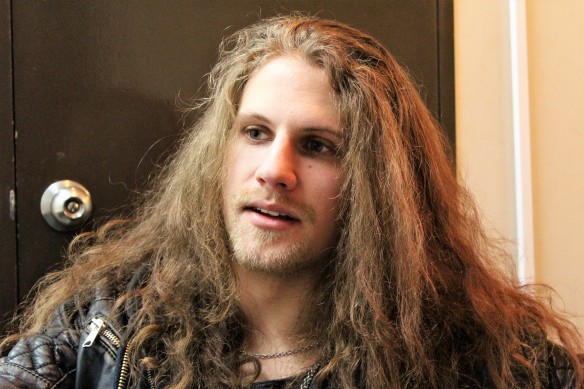 Nine years, five albums and countless gigs. What are the highlights and low points so far for Dynazty? "Overall, I view all the mishaps and land mines we have walked on as good things in the end. Highlights? I don't know I feel like everything is part of a journey. To get to go to Japan is some form of a milestone. It's the kind of goal one sets up. I guess most rock bands do that – that one day we will get to go to Japan. It's not something I've been thinking about all the time, but now that I am sitting here, sure, it's a highlight" says Molin with a smile as he's clearly happy to finally be able to bring the band to Japan. "It's obviously a market we want to get into properly. Now we're here and we'll start to work hard on this. I think it's important, obviously. Here there's a kind of enthusiasm and gratefulness for music that unfortunately is missing in many other places. No countries named…"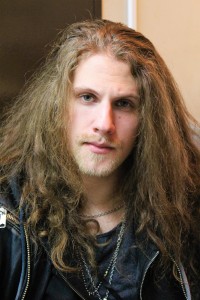 As often is the case in Japan, Dynazty did a signing session in record shop the day before their Tokyo show. "It's a way to be able to meet fans and communicate with them. In the hard rock genre, it has always been a great thing that artists often has a really good relation with their fans, more so than in other genres. We have no problems with meeting and talking with fans. That these meetings with fans still happen is very important to me."
Dynazty's latest album was released in April 2016 and the bad has been doing a fair bit of gigging since then. What's next? "We'll be doing some gigs during the spring and then a few festivals during the summer. Then we're planning to tour in the fall. During the spring and summer we will also start writing new material and work on a new record."
Catch Dynazty on tour and expect another album to be released in 2018.
Dynazty – band members
Nils Molin – vocals
Love Magnusson – guitar
Mikael Lavér – guitars
Jonathan Olsson –  bass
Georg "Egg" Härnsten – drums
Dynazty – albums
Bring The Thunder (2009)

Knock You Down (2011)

Sultans of Sin

 

(2012)

Renatus (2014)

Titanic Mass (2016)