Album review: Xandria "Theater of Dimensions" | Splendid symphonic metal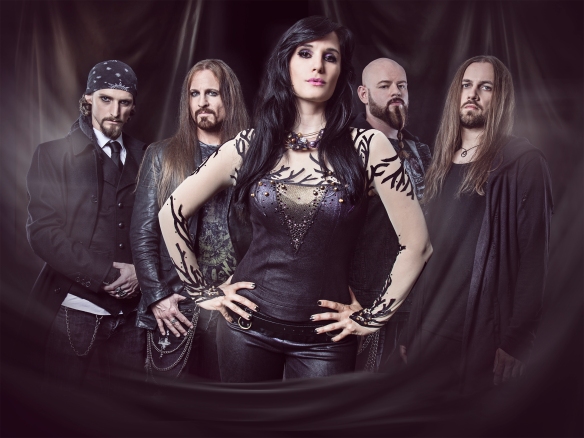 Xandria gives us splendid and epic symphonic metal on its seventh album, "Theater of Dimensions".
20 years on from their first demo, German symphonic metal band Xandria is better than ever as they release their seventh studio album. The band's line-up has changed quite a bit over the years, but Xandria mainman Marco Heubaum has managed to keep developing this band into something great.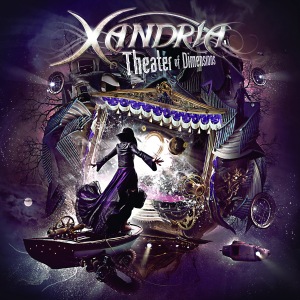 Vocalist Dianne van Giersbergen, a Dutch soprano who joined the band in 2013, is better than great and makes this much better than the average symphonic metal band. The also-rans in this genre often fail to deliver on the quality of the vocals. That is not the case with Xandria as they have the full package: the dramatic songs, musical talent, fantastic choirs, varied material with fabulous orchestrations and a vocalist that is up there among the best.
"Where the Heart is Home" opens a great album and immediately makes it clear that this is an album that demands your attention. It is followed by "Death to the Holy", a magnificent whirlwind of an epic fantasy journey. What a masterpiece of a song! Symphonic metal at its best. On this album they even manage to pull off some very bombastic parts without sounding like they're lost.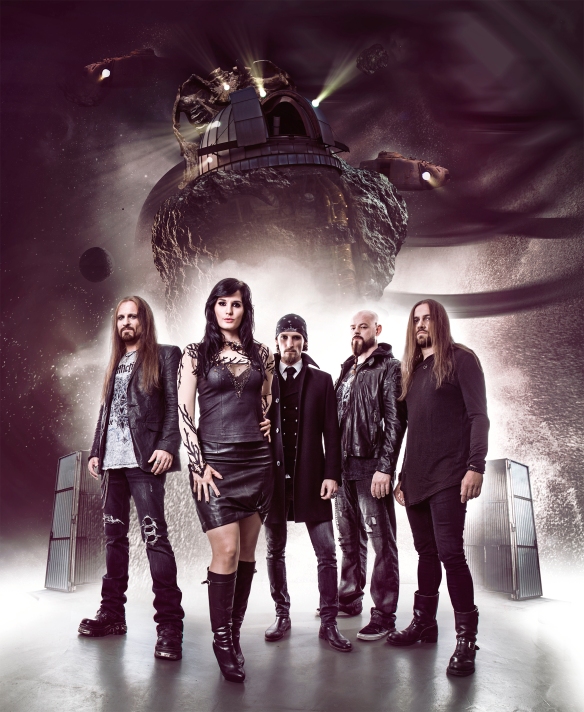 There are more than a few reminders of Nightwish here. But that is OK, because Xandria are no mere copycats: they have the talent to give Nightwish a run for the their money while at the same time putting their own stamp on this brand of symphonic metal. They are helping this genre develop and move into new musical areas. "Burn Me" is a terrific song that wanders into new territories while still having a base in symphonic metal. Very good. The title track, "Theater of Dimensions" clocks in at over 14 minutes and it packs in a lot of goodies in that time, a bit of a metal musical version of "Alice in Wonderland". A splendid way to close a great album.
It is obvious that atmospheric soundscapes are high on the agenda for this band. They have the resources to pull it off. The drama in the songs keeps this album interesting at all times. This is the sort of album that can be performed in concert in its entirety. Let's hope that that is part of Xandria's plans.
"Theater of Dimensions" is out on 27th January via Napalm Records.
www.facebook.com/xandriaofficial