Gig review: Frozen Crown in Tokyo
Italians Frozen Crown gave us a two-hour power metal love fest in Shibuya.
Frozen Crown at Spotify O-West, Shibuya, Tokyo, Japan on 2nd June 2023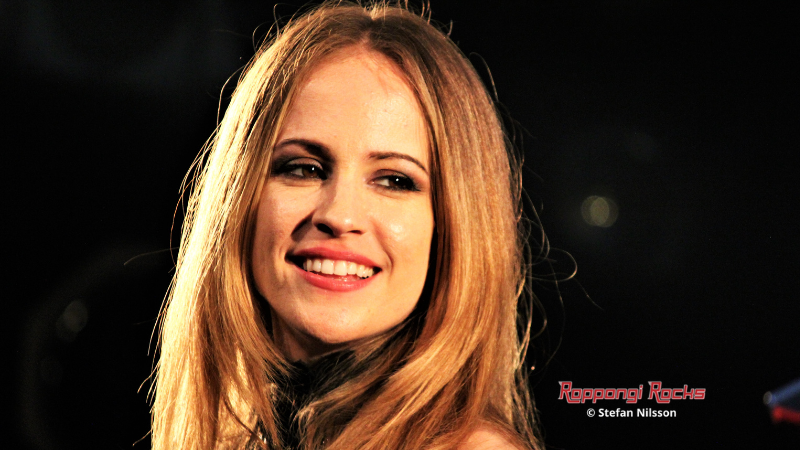 Italian power metal band Frozen Crown was formed as recently as 2017 in Milan. But in these few years, the band has quickly climbed up the ladder to the top of the power metal genre. Having released four full-length studio albums in the past five years, they now have a back catalogue to match the best of the genre's artists. To mark the recent release of the band's new album "Call of the North", Frozen Crown returned to Tokyo for a two-hour headline release show. It is not often a young power metal band gets to do a two-hour headline show. I am glad that these Italians did get that chance because they put on a terrific show for their Japanese fans. The whole power metal genre is great fun and mainly good-natured. Frozen Crown's take on power metal isn't revolutionary, but it is very good. It features the expected rollercoaster music with its fast guitars, catchy choruses and epic tales of kingdoms, battles and journeys. I haven't had this much fun at a power metal gig since Unleash The Archers played in Japan in 2015.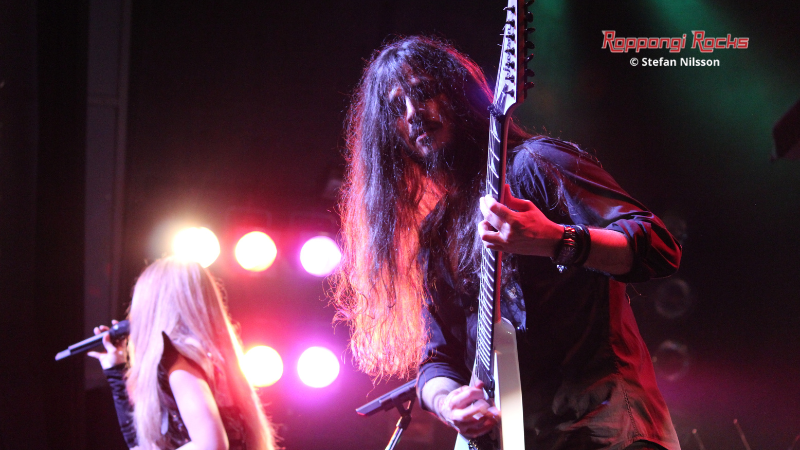 Following its first two albums, 2018's "The Fallen King" and 2019's "Crowned in Frost", Frozen Crown lost three of its members. Original members Federico Mondelli (lead guitar) and Giada "Jade" Etro (lead vocals), by then a married couple, decided to solder on by bringing in three new members – Fabiola "Sheena" Bellomo on guitar, Francesco "Ikki" Zof on bass and Niso Tomasini on drums. Judging by how the band looked on stage in Tokyo, it seems that the current line-up not only sounds excellent, but the members also get on well. The rhythm section is solid – and knows how to put on a stage show – and in Fabiola, bandleader Federico has found a great guitar partner. The two guitarists are very different but complement each other very well. The Ice Queen herself, Giada "Jade" Etro, has a voice that is perfect for this type of music. Her lead vocals are paired very well with Federico's backup vocals.
During the show, we got all the songs we wanted from the band's four albums. They opened the show with the excellent "Neverending" from "Crowned in Frost". This was the start of a career-spanning musical journey that two hours later ended with "The Shieldmaiden" from the band's debut album. From the band's latest album, we got to hear "Black Heart", "Call of the North" and "Fire in the Sky". We also got a Judas Priest cover, "Night Crawler", which Frozen Crown recorded as a bonus track on the Japanese edition of the album "Winterbane" in 2021. An obvious highlight during the show was an extended guitar solo and jam session by Federico where he really got to shine and show off his skills as a musician and entertainer. This was a fabulous show put on by a band that clearly loves performing for its fans. I hope that these Italians will continue to release great music as frequently as they have so far and that we will see them back on stage in Japan soon.