Album review: Old James "Speak Volumes"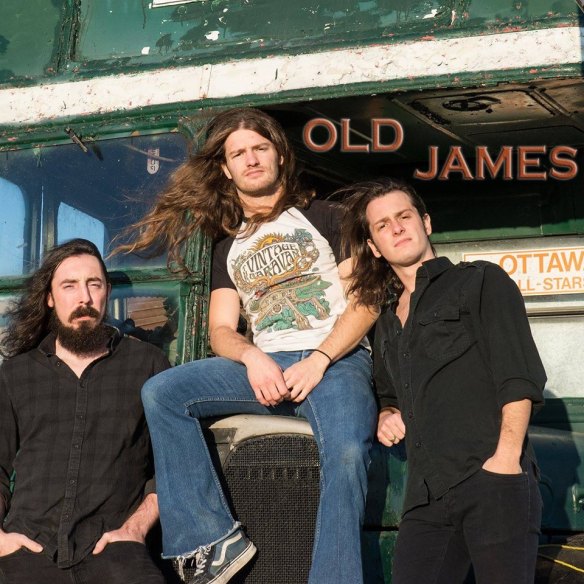 The fabulous Brian Stephenson (Annihilator, Skull Fist) is back with his own trio and a jam-tastic debut album from Old James. Love it.
The multi-talented vocalist, musician and composer Brian Stephenson has earned his stripes in bands such as Annihilator, Skull Fist and Aggressor. In Old James, an explosive rock trio in which he plays bass and sings, Brian is joined by his brother Chris Stephenson (Cauldron, Enforcer, Skull Fist, Aggressor) on drums and Andy Thompson on guitar. Now the trio has its debut full-length album, "Speak Volumes", ready. It rocks and you should buy it.
This Canadian trio of musicians just jam their way through this terrific album. It seems almost effortless, but there is obviously heaps of talent and hard work behind this album. "Speak Volumes" is an album that has a live-in-the-studio kind of feel. It sounds like a bunch of chums playing away in a rehearsal studio, putting it on tape and releasing it as an album. Fabulous!
Old James is intense, riff-happy and hard-hitting blues-based rock music with groove and attitude. But most of all, it is a trio which loves what it does.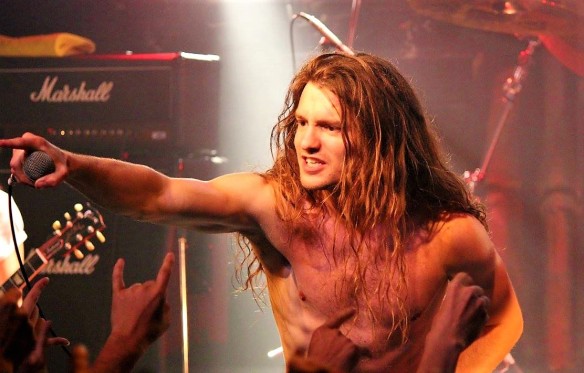 "Words As Weapons" is an immediate and obvious favourite song. It has everything: fast pace, some funky parts, a terrific bass line, a whole lot of jamming, tempo changes and Brian's fantastic voice and personality. Those of you who have seen Brian perform live on stage know what his personality can do to a song. He can make an average song great by simply adding himself. In my review of a Skull Fist gig fronted by Brian in Tokyo last year, I wrote: "Stephenson looks like a young Sebastian Bach. He dominates the stage like Bruce Dickinson. He manages to sound like Ian Gillan, Bon Scott and himself in the same song. He's a class act – he's got the moves and the vocal talent and he is so clearly enjoying himself up on stage. This is what any band should want from their vocalist." And that was him as a stand-in vocalist in someone else's band. Old James is a trio with Brian at the centre, performing their own music.
The rawness, freshness and roughness of the songs on this album make this terrific. "Salutations" is another smash in the face with a piece of fab rock music. "Kill Off The Rose" has a Red Hot Chili Peppers vibe to it and so does "Eugene", while "Master Imploder" kicks off as an AC/DC rocker which turns into high-energy boogie rock.
Brian Stephenson is the real deal. With his presence, charm and raw talent, he commands your attention. Whatever he does on stage or in the studio, it always impresses me. He has so much talent that he's probably faced with extra charges for being over the baggage limit when he flies.
But Old James is not all about Brian. His younger brother Chris is a fab drummer who has played with Brian in many other bands over the years and the album features some fantastic guitar work by Andy Thompson. The trio gels brilliantly. They're tight like a rush-hour Tokyo commuter train.
Old James's "Speak Volumes" is out on 5th June. Get your record players ready.
https://www.facebook.com/OldJamesband/videos/1324051260947926/