Gig review: Megadeth and Anthrax – Two of the Big Four take on Tokyo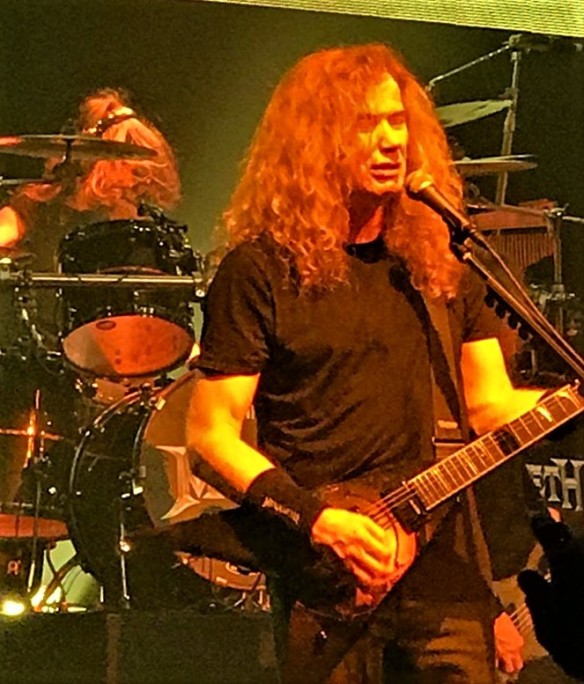 If you can't get another round of The Big Four gigs, a great alternative is to get two of the four for a fabulous evening of world-class thrash metal. Veterans Megadeth and Anthrax are better than ever as they once again perform in Tokyo.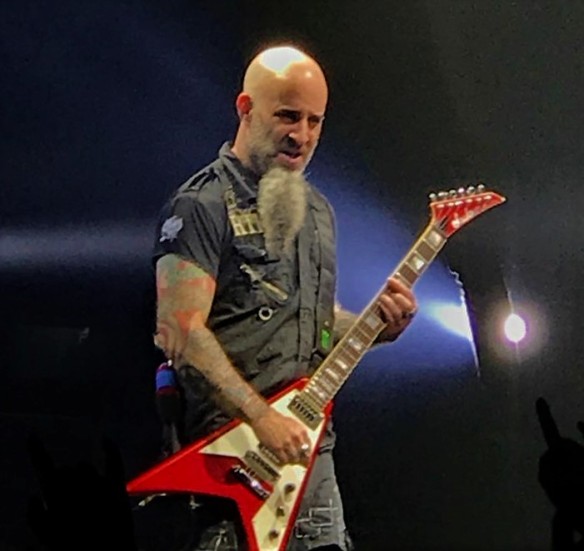 Following a short opening act set by local Japanese artist The Kanmuri, Anthrax walks on to the stage for a nearly one hour set of pure energy and attitude. Led on stage by vocalist Joey Belladonna and guitarist Scott Ian, the band members are in a great mood and rock out with so much energy that you worry that something might explode or catch fire.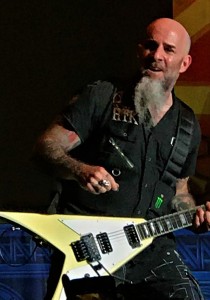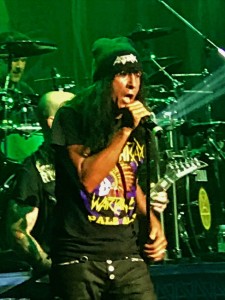 Since I saw them live for the first time in 1990 (opening for Iron Maiden in Stockholm), I have loved Anthrax's style of thrash metal which has a bit of a punky hardcore-like side to it, a bit like Suicidal Tendencies. This evening in Tokyo that music works great and we get some serious audience participation in old favourites such as "Among the Living", "Madhouse", "Antisocial" and "Indians". As it is a shorter set, we only get two songs from the latest album, 2016's "For All Kings": "Breathing Lightning" and "Blood Eagle Wings". Anthrax delivers a flawless set bursting with Anthraxness. It's a kick-ass performance. Now Anthrax has been to Japan several times in recent years, but mainly for festival appearances and now as special guests. Let's hope that we soon can get some headline shows by Anthrax in Japan.
Megadeth are better than ever. The current line-up with founders Dave Mustaine and David Ellefson plus Kiko Loureiro and Dirk Verbeuren, not only rivals the classic "Rust in Peace" era line-up from the 1990s (which featured Nick Menza and Marty Friedman), but it is actually better. Last time Megadeth played in Japan, as headliner at the Loud Park festival in October 2015, Kiko had already joined the band, but Dirk only came onboard in 2016. And what an addition he is! He takes this band to a whole new level with his drumming. Anyone who has followed Dirk in his many previous bands, including Soilwork, knew what to expect. He's the best extreme metal drummer in the world and he is such a great fit for Megadeth.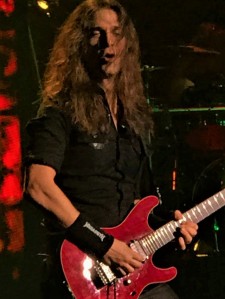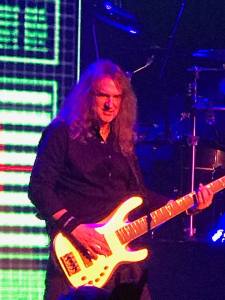 Megadeth's latest album, 2016's "Dystopia" is a fabulous album showing that Megadeth are back in business. The album introduced Angra guitarist Kiko to the Deth fans. He's a fantastic guitarist who can handle many different styles and he is as phenomenal live on stage as he is in the studio. But the "Dystopia" album does not feature Dirk (it was recorded with Lamb of God's Chris Adler behind the drum kit). It'll be very exciting to hear what the new Megadeth with Dirk behind the drum kit can achieve on the next album. Live this line-up is absolutely killing it.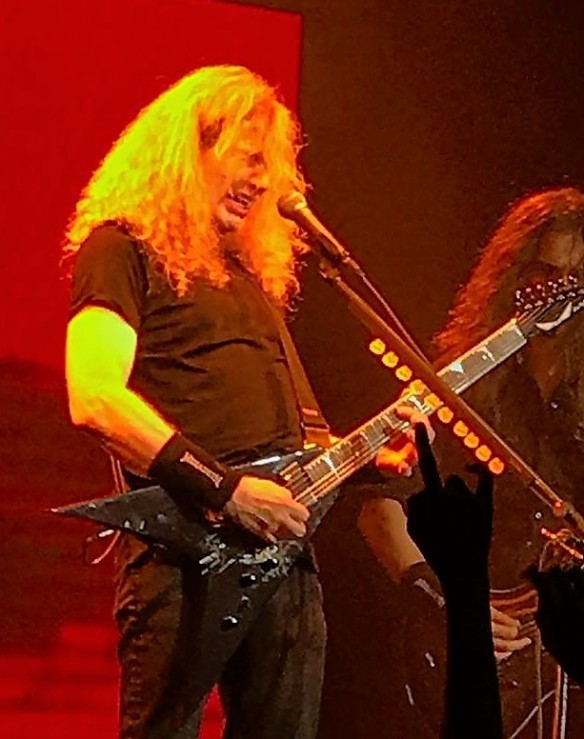 This evening in Tokyo, we get a killer set-list featuring obvious classics from the 80s and 90s, but also no fewer than seven songs from "Dystopia". Yes, the album is that good and live the songs sound even better. Megadeth are back and they are better than ever!
Shortly before the gig, when I meet Megadeth backstage, we are reached by the sad news that Soundgarden's Chris Cornell has been found dead. Dave Mustaine, who knew Cornell personally, decides that Megadeth should pay tribute to Cornell by performing Soundgarden's "Outshined". Mustaine delivers an emotional version of the song together with his fearsome foursome.
What a night! Long live thrash metal and long may the veterans be delivering at this level. Cheers for the music, Megadeth and Anthrax.
Anthrax – set list at Zepp DiverCity, Tokyo – 18th May 2017
Among the Living
Caught in a Mosh
Madhouse
Fight 'Em 'Til You Can't
Breathing Lightning
Efilnikufesin (N.F.L.)
Blood Eagle Wings
Antisocial (Trust cover)
Indians
Megadeth – set list at Zepp DiverCity, Tokyo – 18th May 2017
Hangar 18
Wake Up Dead
In My Darkest Hour
The Threat Is Real
Sweating Bullets
She-Wolf
Conquer or Die!
Lying in State
Trust
Poisonous Shadows
Fatal Illusion
A Tout e Monde
Tornado of Souls
Post American World
Dystopia
Symphony of Destruction
Peace Sells
Outshined (Soundgarden cover)
Holy Wars…The Punishment Due