Gig review: Krisiun, NervoChaos, Neuroticos and Blind Hate at Brazilian Attack in Japan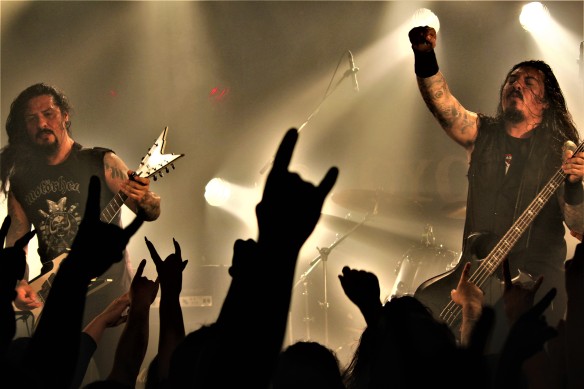 On Sunday 14th May, Brazil's extreme metal trio Krisiun made a triumphant return to Japan and they brought their mates in NervoChaos with them.
The underground metal scene in Tokyo is alive and well. New local promoter Neuro Productions put on a terrific event called Brazilian Attack in Japan 2017 at Cyclone in Shibuya.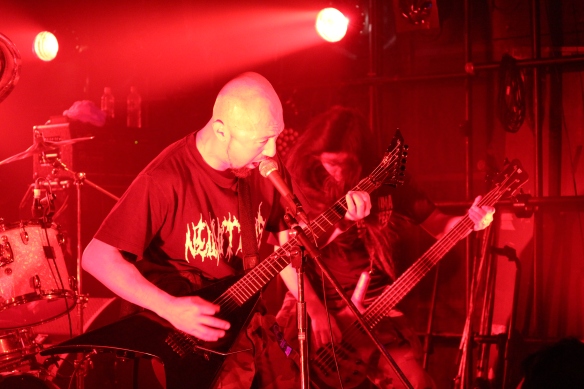 The event kicks off in style with fierce Japanese death metal band Blind Hate. The Hiroshima-based band gives a solid performance as the only non-Brazilian band on the bill this evening. Especially vocalist Kentarou Kasuga stands out with a fab voice that fits the music well. Their short set only gives us a glimpse of the potential of this band, but what I experience sounds great and it reminds me somewhat of a Japanese version of my favourites Belphegor.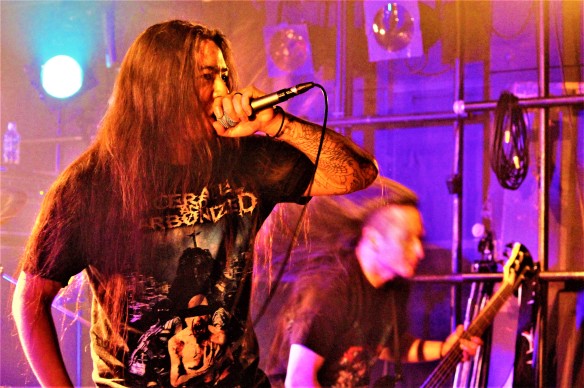 Next up is Japan-based Brazilian band Neuroticos which formed in Hiroshima in 2004 and released their debut EP, "Hell in the House of God", in 2016. The band members (all Brazilian apart from bassist Jumpei Nakamura) are also the people behind Neuro Productions and so they are on double duty this evening. They have bundles of energy and plenty of supporters in the audience. They play brutal old-school death metal which really gets this crowd going with some serious moshing.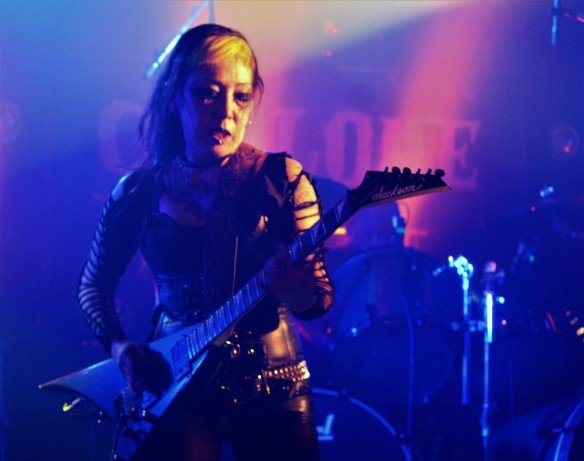 Then it is time for the mighty NervoChaos, the band led by drummer Eduardo Lane, Alpha Omega Management's Latin American boss. The extreme metal band from Sao Paulo celebrated their 20th anniversary in 2016 and tour more than most bands in the business.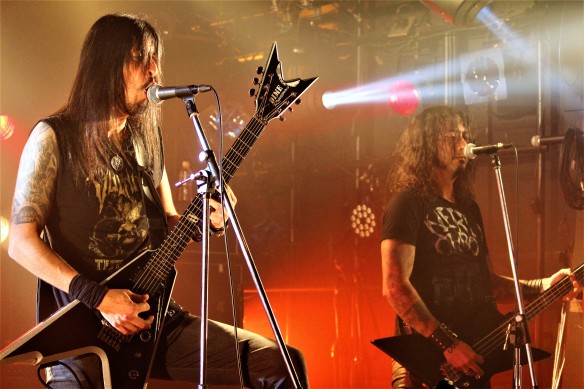 They play extreme metal perhaps best described as blackened death metal with a punky hardcore feeling to it here and there. There is something dark about this band with a fabulously sinister feeling to their music. In the relatively recent addition Cherry Sickbeat (who has made a name for herself with the band Hellsakura), they seem to have received an energy injection. She is a great guitarist who is also bringing a punk attitude and a different visual element to the band. Cherry helps them stand out from the pack.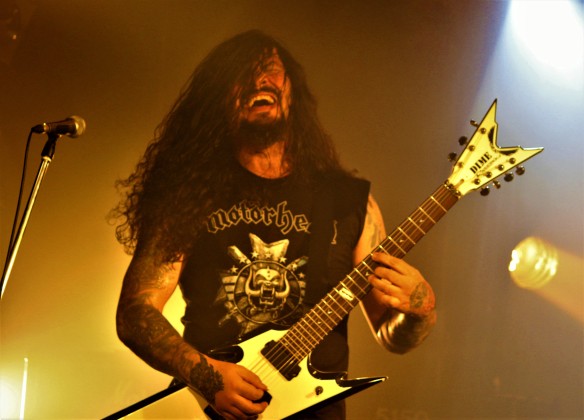 When the event's headliner Krisiun enters the stage, the audience knows what to expect and the expectations are high. This death metal trio consists of three brothers: Alex Camargo on vocals and bass, Moyses Kolesne on guitar and Max Kolesne on drums. Since the band's formation 27 years ago, they have released ten studio albums and toured the world many times over, including several Japan visits. Their latest album, "Forged in Fury", was released in 2015 and this evening we get to hear the best songs from that album as well as plenty of good stuff from their long career. We also get treated to an extreme metal version of Motörhead's "Ace of Spades" as a tribute to Lemmy.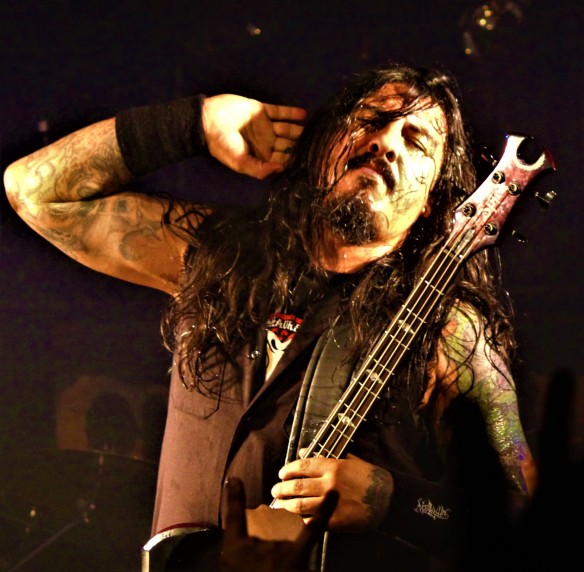 This evening both Krisiun and NervoChaos are in top form and eager to play in front of their fans, especially as they a few days earlier were detained on entry into Bangladesh where the authorities cancelled the bands' scheduled gigs for unclear reasons. Censorship is still a major issue in parts of Asia.
Overall this evening in Shibuya is a fab extreme metal event with great bands and an enthusiastic audience eager to mosh, stage dive and crowd surf.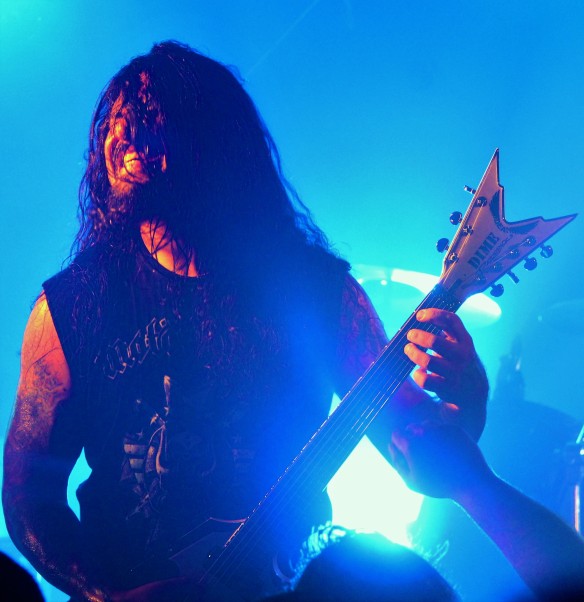 www.facebook.com/krisiun.official
www.facebook.com/neuroticos.official
www.facebook.com/blindhate.japan